The Benefits of Motorized Shades & Blinds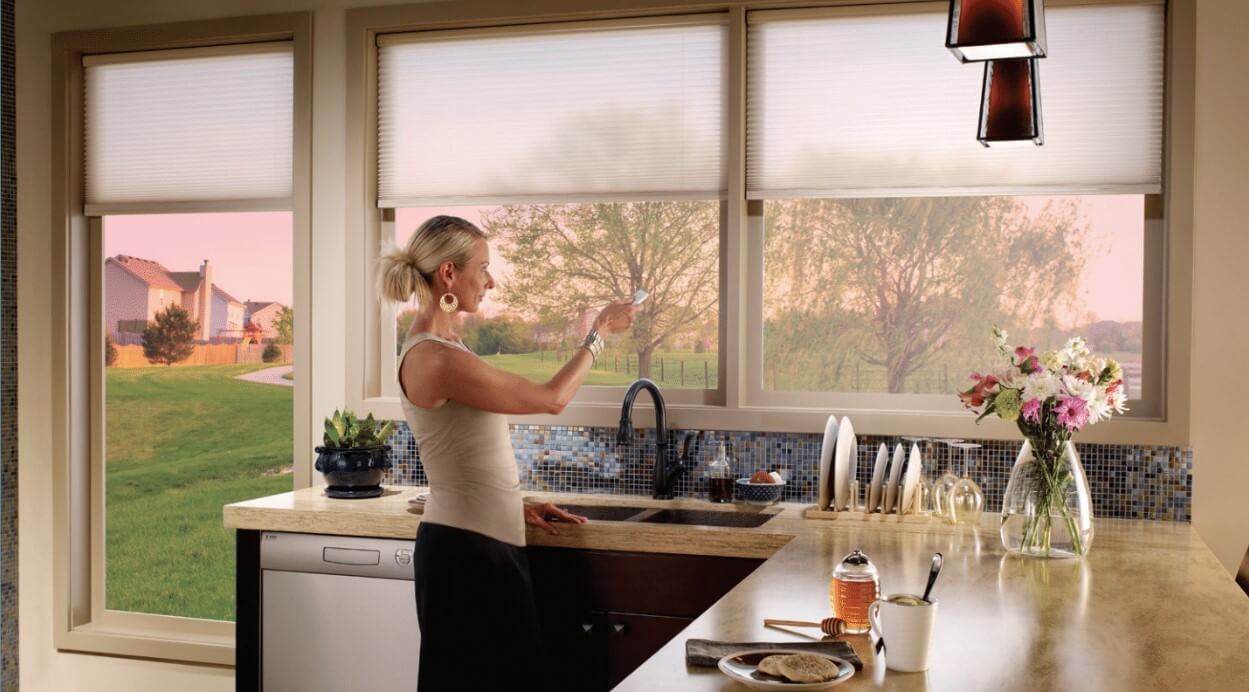 Home automation is here to stay, and there's no better place to put it to use than with your shades and blinds. Automated blinds offer a level of comfort, ease and efficiency that traditional blinds lack. With motorized shades and blinds, it's easy to achieve a warm, inviting atmosphere any time of the day. Here are some of the benefits of smart blinds to help you decide if they are right for your home.
SAFETY FIRST
Regular window blinds require cables and strings to open and close. After long-term use, these cords often become a tangled mess and can pose a strangulation hazard to children and pets. Motorized blinds don't require exposed cords. Some can even connect to a smart home automation system to automatically open if the fire alarm is triggered allowing first responders to see inside the home.
CONVENIENCE
Motorized blinds can be opened and closed with the touch of a button. A remote control or smartphone app allows the user to adjust shades as needed or to set up a schedule, so they adjust automatically throughout the day.
ENERGY SAVINGS
Window coverings are a proven way to reduce solar gain and prevent heat loss. Connecting these coverings to a smart home hub allows them to work with your home's HVAC system to adjust based on temperature readings and sunlight sensors. Essentially, your blinds will know when to close on a hot day and when to open on a sunny, cool day in order to help your HVAC achieve a comfortable temperature level inside your home. Motorized blinds can also add a significant insulation value to your windows. Traditional roller and honeycomb blinds offer a higher R-value than double glazed windows.
SECURITY
One of the best benefits of any home automation system is the level of security it adds. By motorizing your blinds and setting
chedules or controlling functions remotely, smart blinds give the appearance that someone is home, which can help deter would-be burglars from taking a look.
PROTECT YOUR FURNITURE, FLOORS AND ART
How often do you remember to adjust the blinds before leaving your home so that your favorite painting doesn't get damaged by sunlight? The joy of home automation is being able to set a program and forget about it. Rugs, artwork and furniture can all be spared from the sun's harsh rays without you having to be home to manually do the job. Home automation will continue to get smarter. If you want to explore the ease and comfort it can provide, automated shades and blinds is a fairly simple and efficient way to get started.