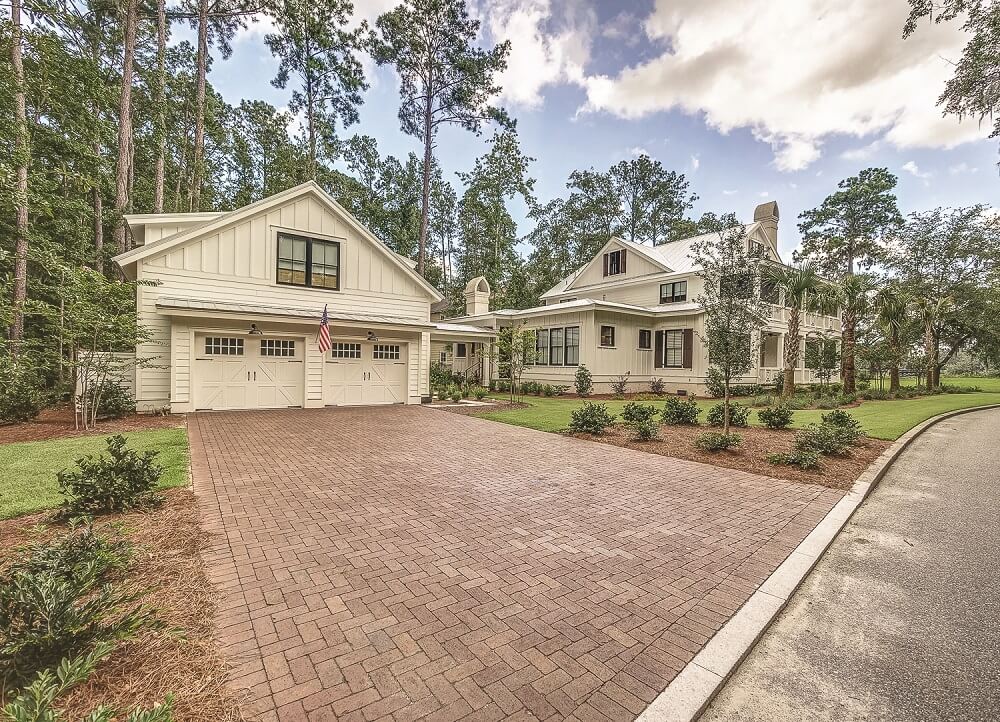 Home Sweet multigenerational Home
What does the new Lowcountry Home look like?
It features an open kitchen, family room, and dining room with access to an ample outdoor living space. Beyond this main entertaining space are additional family rooms to host movies and gaming, a full bar or wine cellar, a keeping room, bedrooms with on-suite baths and at least one secondary bedroom considered a Jr. Master Suite. There are home offices and home management stations, playrooms and mudrooms and, not to be forgotten, several garages. While all these are not featured in every home, their common usage creates an accommodating and functional HOME FOR THE MULTIGENERATIONAL FAMILY.
According to the latest U.S. Census, nearly 64 million Americans, that's 20% of our total population, are living in multigenerational homes. This housing trend is expected to continue in 2019 as more families find themselves faced with rising care costs for elderly parents and young adult children that are unable to support themselves. Designing and building a home to accommodate these differing household members is nothing short of a challenge.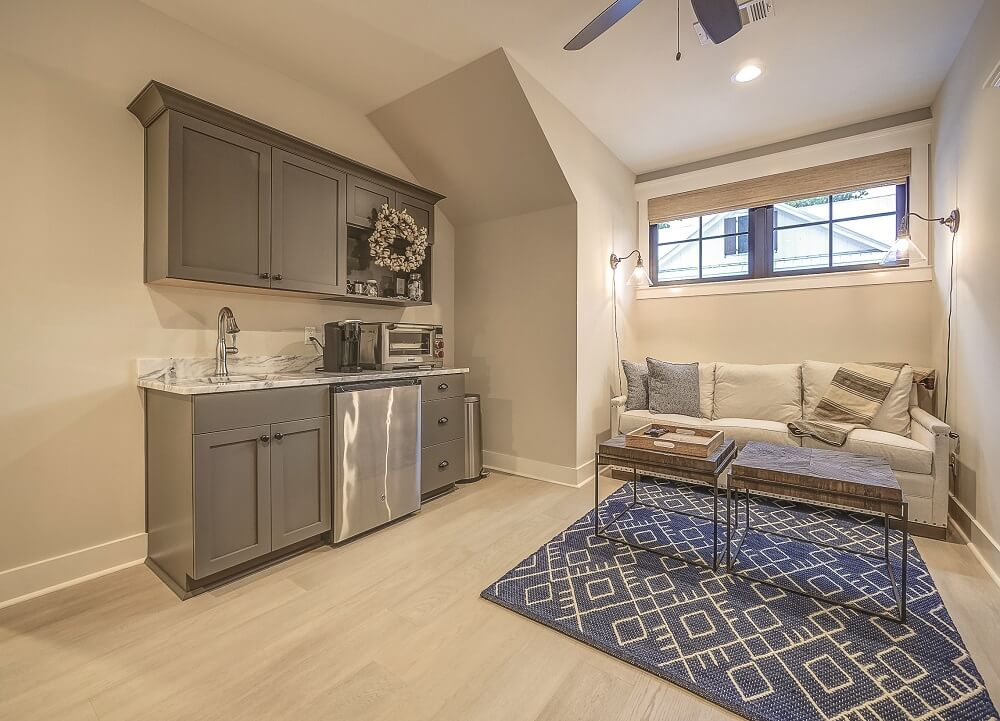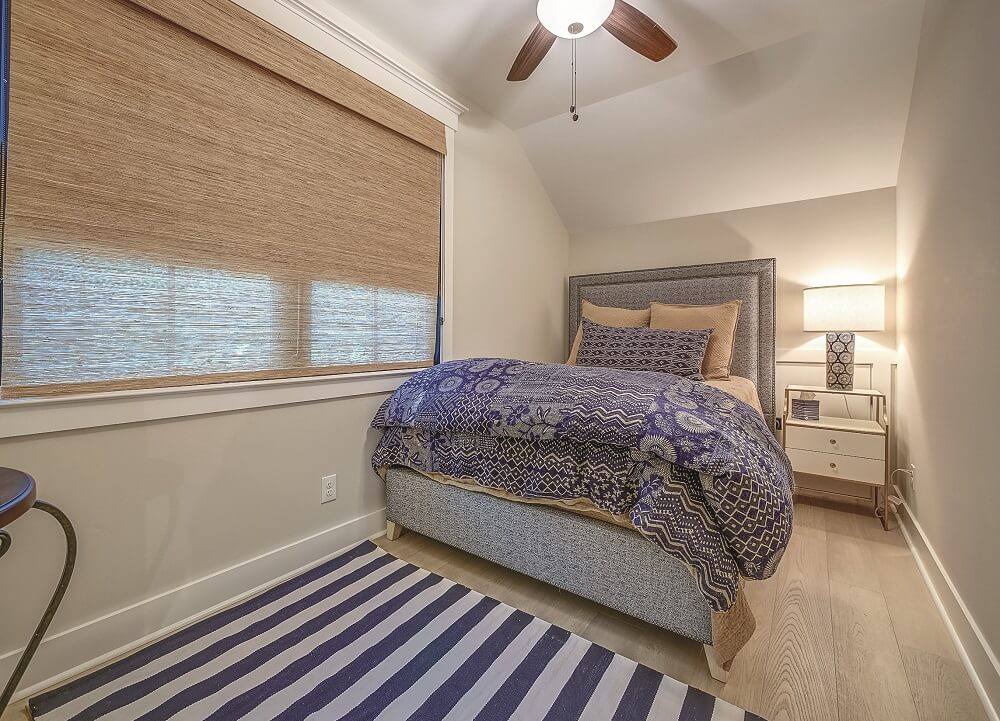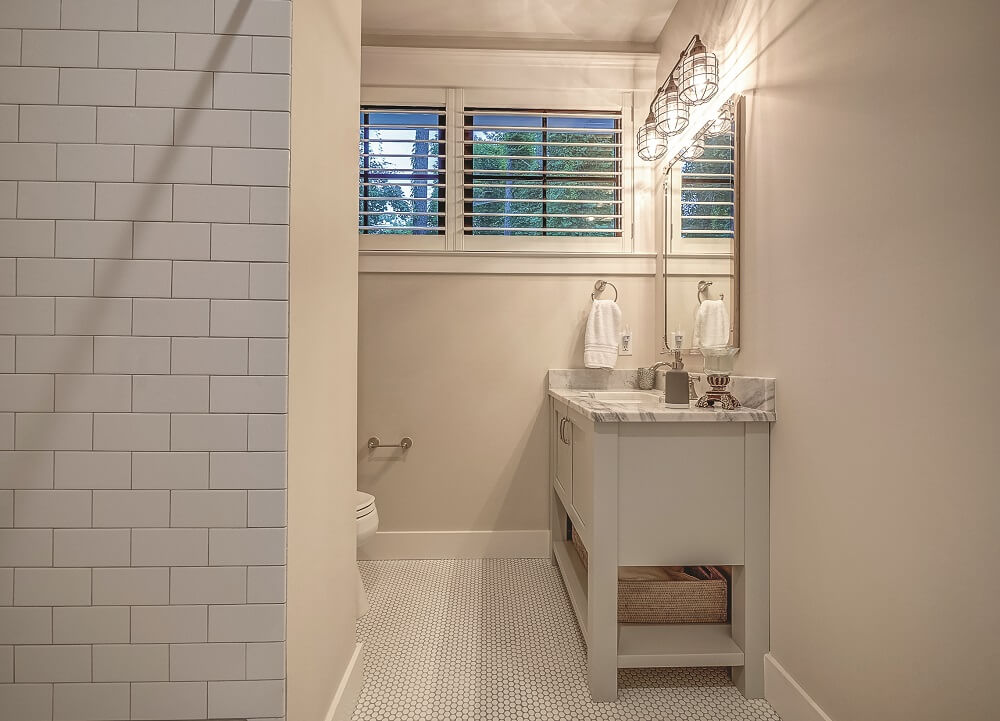 This garage apartment provides a great solution for multigenerational living. A breezeway connects it to the main house, but the separate entrance still allows for privacy. Inside the apartment offers a small kitchen, living area, bedroom and bath.
As a building professional, your custom home builder will coordinate with an architect early in the design/ build process to learn about your family needs today – and tomorrow – planning a project that will fit your design and construction budget. Remember, it is not just the overall square footage cost that will impact the price of your home, but the technology, material finishes, and building layout.
Aging parents may require adaptations to the home for accessibility like ramps, widened doorways, and additional floor space to maneuver a walker or wheelchair. Accessibility extends to the bathroom with grab bars, enlarged zero entry showers, and adjusted height light switches and vanities. An on-suite caretaker room may be necessary in some instances.
For the young adult returning home with or without their own family, a need for private space can determine if a separate carriage house is best or second floor living in the main house. This generation travels with technology so wiring the home to support maximum internet bandwidth is a must. Afterall, they will need the tools to research their next career and housing options so you can reclaim your space when they move out. Maybe a hobby room, music room, or home gym will be the future of that space – the possibilities are endless!