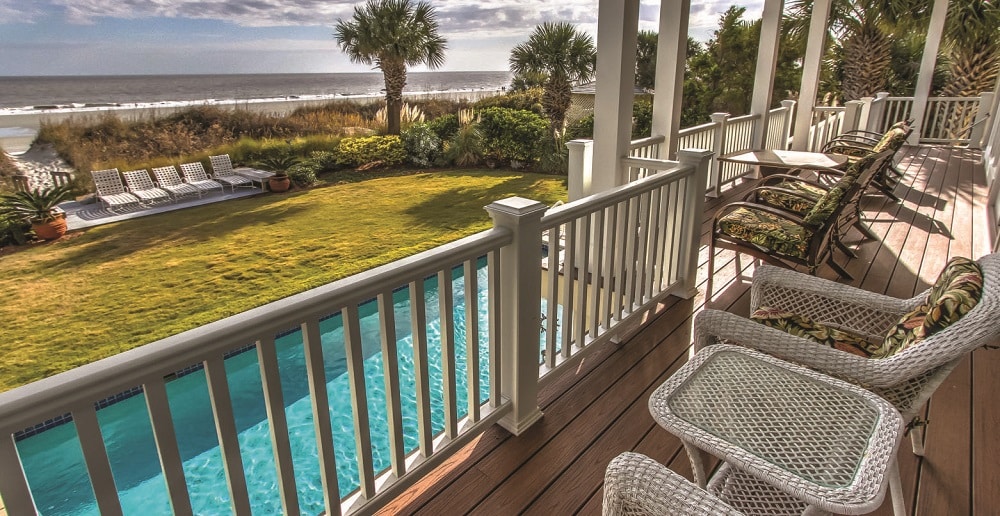 Maximize income from your Hilton Head property
2020 was a year like no other. Despite that, The Vacation Company team was able to provide a record-breaking income year for many of our Hilton Head Island homeowners. If you're considering becoming a Hilton Head homeowner here's an inside look at our rental-maximizing list!
Video–and pictures–are king! They're the first things people look at when considering a vacation property, and the #1 reason they choose a home–or not.
Use a professional photographer and/ or videographer with a great deal of experience in architectural imaging. We've got some of the best!
Make sure the space is clean, staged and the décor is perfect! If you're not an interior designer, we can help.
Get outdoor pictures of your home at twilight lit up with warm, welcoming light.
Record a video tour with audio description. Check out some of the amazing property videos on our site!
Give your kitchen and bathrooms the most TLC updates and upgrades.
Potential renters assume if your kitchen and baths are not updated than neither is any other part of your home.
Prioritize improvements by updating kitchen first.
Next upgrade master bath, and other baths from there.
Have an Interior Designer guide assist you.
Use stainless steel appliances.
Use granite or similar level of quality for countertops.
Consider plus-ups such as islands with seating for dining, custom cabinetry, gas stoves, and wine refrigerators.
SUPER INSIDER TIP: A good rule of thumb is to invest approximately 10% of yearly revenue to keep everything up-to-date and maintained at a quality level.
Repeat guests are the best guests!
Offer guests a token of your appreciation, such as a personalized gift basket.
Another good gift is something with the name of your house engraved on it such as Tervis tumblers, dish towels–or even hand sanitizer. This serves as a reminder throughout the year of the wonderful times they had at your home.
Keep it current! Fashionable décor creates more demand for your home.
Make sure home furnishings are not tired or out-of-date. Even out-of-style decor and furnishings can deter a rental guest.
You don't need to go out and buy new things every season year after year. New throw pillows and a new bed spread can make a world of difference.
Be proactive seeking good reviews.
Good reviews are right up there with quality photography when it comes to the decision making process of the potential home renter.
Encourage your property management company to proactively seek out and request positive reviews from your guests. We do it all the time for our homeowners!
If your property management firm won't do that for you, call us because we absolutely will, no questions asked!
Take a hint or two from the competition–your neighbors.
When you can, go see what other neighboring properties or units look like.
Find out what their upgrades are, and what type of décor and interior design trends their employing.
The cliché, "The grass is always greener," works for added revenue too.
Well-maintained landscaping can play a big role.
Make sure if you have a lawn that it's watered enough and kept well trimmed.
Keep all bushes and trees pruned.
Utilize a variety of flowering plants that bloom at different times throughout the year to help keep the property colorful and evergreen.
Place Your Home And Confidence In Hilton Head's Finest Property Portfolio.
Our focus has always been creating the highest level of success for our owners. 2020 certainly posed new challenges for property management companies and homeowners alike. However, we took our unmatched 3+ decades of experience, and our premier portfolio of almost 400 exclusive Hilton Head Island homes and paired that with first-class service with a personal flair for you and your property to maximize rental potential. Our team, which is made up of all locals with over 150 years of combined experience, took their intimate understanding of the island and provided unique guest experiences and unsurpassed homeowner earnings. Guess that leaves just one last thing to check off on your revenue-maximizing list…
Call Bob Hawkins today at 843-686-6100 to find out about becoming an esteemed member of The Vacation Company's premier home portfolio!