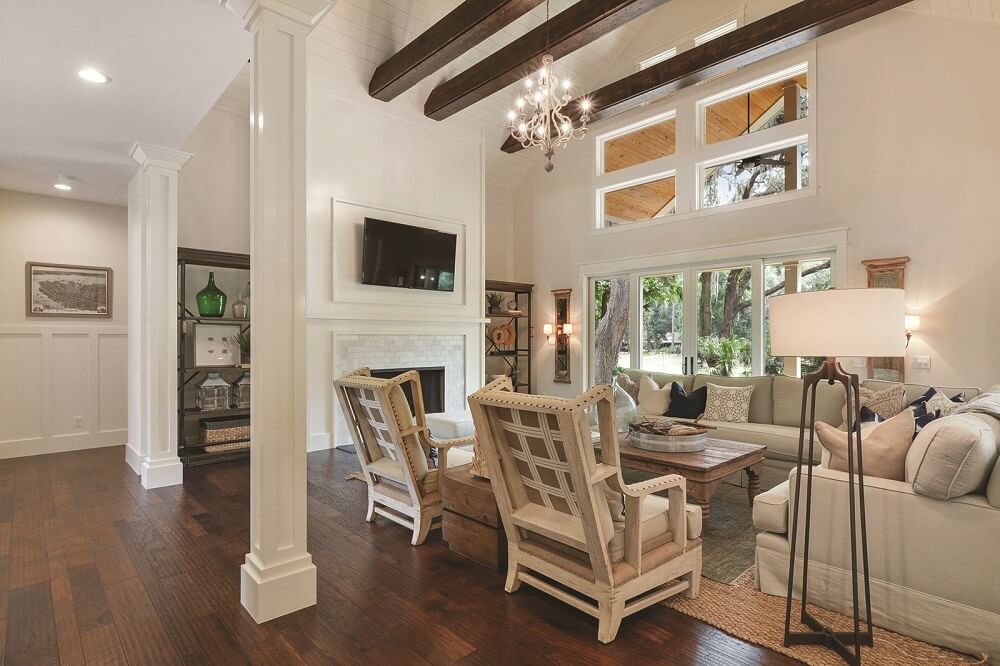 For many, buying a home on an island is where dreams come true! Sipping delicious cocktails, mocktails, or iced tea in a hammock, listening to the lapping of the waves, or getting out on the water to do a little fishing may be the picture of the perfect island lifestyle. Finding the Island beat is a more than just shortening the drive to the sand.
Like any major purchase, buying a home on an island takes knowledge of what you can afford, with all variables considered, coupled with the research of the island's municipal ordinances, requirements, and, yes – island customs. There are often different factors that don't need consideration when buying a home on the mainland.
Here are a few things to think about when considering buying a home on an island.
1. Visit.
Stay awhile. Repeat. It may not be too difficult to convince yourself to stay on the island where you'd like to buy a home, but it's essential. The pictures portraying, let's say Hilton Head Island, are beautiful. The sunrises, the palm trees, boating on area waterways and the comfort of lounging on a beach chair are all real images, but frankly may not be a part of your daily routine. The lifestyle on one side of the island may differ from another. Traffic density during the summer months may differ from traffic in the winter, and so does the local vibe. Visit your island at different times of the year. Once you discover for yourself that island life is for you, rent for a while, scope out a few properties on HHIMLS.com, and talk with a real estate agent or Realtor® about the properties that fit the area you want to live in and one that fits your budget.
2. Be smart about your insurance policy.
The insurance policy you had at your previous home may not be enough for your new investment. The reality of owning a home on an island comes with the responsibility of supplemental hurricane coverage and flood policy. Knowing your flood zone may be essential to knowing what you can really afford. Your new property may be prone to a separate windstorm policy, as well. Explore all policies that will protect your investment in an island  property.
3. Calculate all added expenses.
With those new insurance coverage policies come added expenses. Continuously keep in mind that the cost of living on an island is more expensive than living on the mainland. Though the big-ticket items like insurance policies are evident, simple things like property taxes, utilities, HOA fees, leisure expenses, and even groceries can add up. And when it comes to HOA fees, be sure to know what those include. Make sure to ask about one-time contribution fees, beach access fees, club fees, etc. Buying a home on the island next to the wide-open space of a golf course may seem very appealing, but do the fees include a membership to the course? And, if so, do you even golf enough to take advantage of the amenity you're paying for? Do thorough homework on all your expenses before signing the papers to buy your perfect island home.
4. Research local and state laws before buying.
Some can get lost in the dream of living on an island, but owning a home on the island comes with much more thought than deciding to spend a week here. Are there additions you'll want to make to the home? Maybe a deck or a fence? Maybe your plans are more complex than that. Knowing ahead of time what those plans are and exploring the laws pertaining to those plans will save you a lot of headaches and maybe even some heartache when you find out later in the game that your plans don't comply with local regulations. What about your pampered pet… does Fido have to abide by some rules too? Be sure to  understand the leash laws, so that everyone in the household is living the dream.
5. Choose a real estate agent who lives on the island or works on the island.
Your most knowledgeable partner when buying a home on an island is a licensed real estate agent. They not only know the common local laws that new homebuyers have questions about, but they have the experience of selling to those who lived on the mainland and want to make the transition to buying a home on an island. They've helped thousands of homebuyers through the years with many of the questions addressed in this article. The best professionals who can bring you to the dream of owning a home on Hilton Head Island can be found at HHIMLS.com.
So what are you waiting for? Owning a home on an island can have its challenges, but it also comes with so many perks. Do your homework beforehand to acquire the home of your dreams – it will make your backyard hammock, pina colada, you're your newfound island beat, so much sweeter in paradise!
Considering a move to the Hilton Head area? Our Members access the latest Real Estate data, inventory, and tracking trends to help you find your perfect piece of the Lowcountry. By utilizing the most advanced tools in the industry, we make the process smooth and simple for buyers and sellers. Turn to an HHIMLS member to make South Carolina your home today.
MLS of Hilton Head Island, Inc. and CMLX3 Certified Council of MLS Leader
HHIMLS serves Agents & Realtors® representing properties in SC and GA