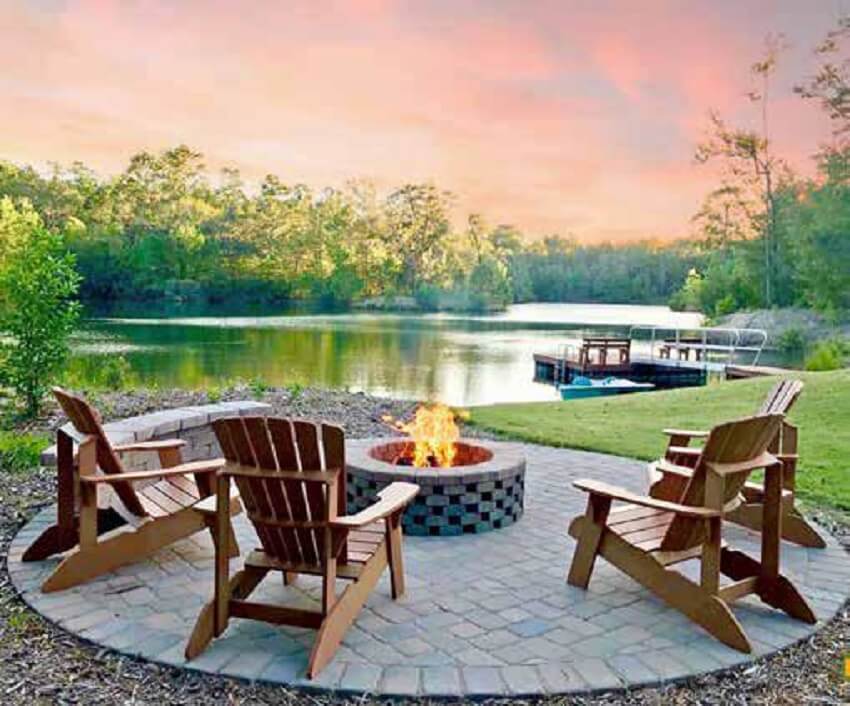 BEAUTY, COMFORT and QUALITY – three words that sum up what every homeowner desires of their home. Oftentimes, we place the emphasis on interior features, but when you live in the Lowcountry you can take advantage of the mild climate to enhance your outdoor features, too! There are many ways to improve the exterior beauty of your home and extend your living areas to the outdoors using hardscape products.
Let's start with the driveway. Whether you're building a new construction or remodeling an existing home, the first thing guests see when they pull up to your home is the driveway. Though concrete is normally the standard choice, it certainly is not the wisest. Many people will choose concrete simply because it's slightly cheaper, not taking into consideration that the concrete will eventually crack and need replacing. When that happens, you could repour only the damaged area, but the new concrete will not match the existing concrete color, leaving a less than desirable look. Or, you could simply go to the expense of completely replacing the entire driveway.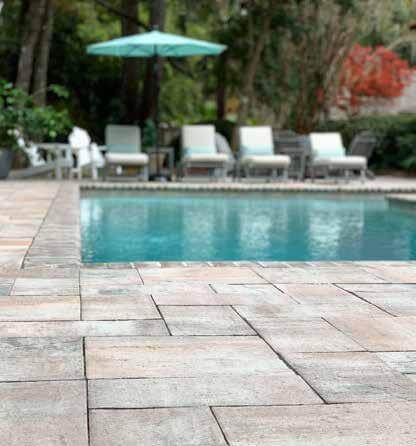 On the other hand, pavers will not crack, and if for any reason they do, a good paver resource company should offer a lifetime warranty that guarantees they'll be replaced at no cost to you (it's important to verify this before you buy). So while your initial investment might cost a little more upfront, you'll definitely come out ahead in the long run. Not only will pavers end up saving you money, they also look beautiful! It's incredible how easily a new paver driveway will completely change the look of your home. With a variety  of style and color options, you're sure to find the perfect paver to complement your home, regardless of your personal style.
Whether you want to emulate the cobble in the streets of Savannah, the natural stone which comprises the sidewalks of downtown Charleston, or the tabby finish renowned in the Lowcountry, there is a paver product that will captureyour vision. There are even permeable paver options for those areas with flooding issues and for those who want to stay environmentally friendly.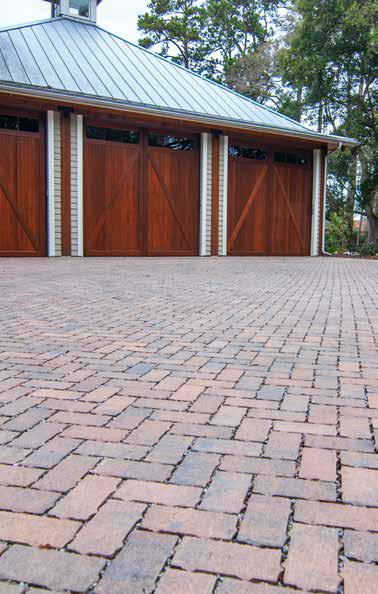 Now that your gorgeous paver driveway is installed, imagine a matching paver walkway leading to your backyard where you can create an oasis you'll never want to leave. Paver pool decks with an outdoor  kitchen and bar make for a summer of fun in the sun, while a patio accented with a fire pit or fireplace is  perfect for those chilly winter nights. Retaining walls are a great way to create usable space to a yard with elevation challenges. Envision watching the sunset on your sunken patio while sitting around a fire pit roasting s'mores with your family and friends. That's the life!
Hardscape products are the perfect way to extend the beauty and comfort of your home to the outdoors so you can take advantage of the Lowcountry weather all year round. If you already have a vision in mind or if you need help creating your own outdoor retreat, make sure to contact a trusted installer.
As a local family owned and operated paver manufacture, Lowcountry Paver has serviced the Lowcountry for over 15 years and would love the opportunity to assist with your next outdoor project. We invite you to our  manufacturing facility in Hardeeville, South Carolina, where there is nearly 10,000 square feet of product installed to help you make design and color selections. Take a look around and see why our quality is the best in the industry. While you're there, feel free to take samples home to ensure you've made the perfect choice. Our friendly staff is ready to help create the backyard of your dreams!