A Sweet Beginning to the New Year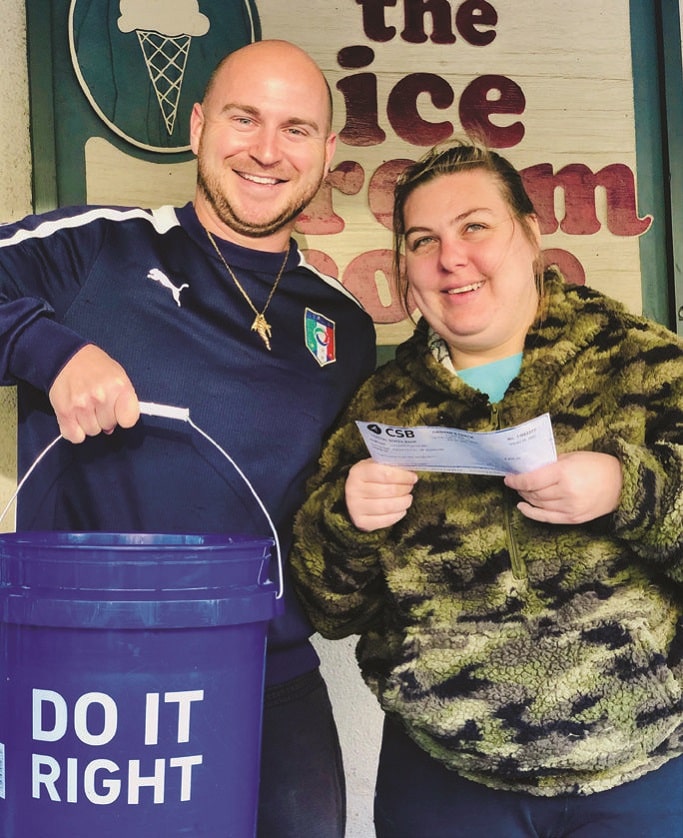 Local shopowner Pete Savarese finds a creative way to give back to the community.
There are few things that are beloved universally, but ice cream is probably one of them. A cool treat in January vs. the middle of August may be slightly less refreshing but is certainly just as delicious.
When Pete Savarese, owner of the ice cream cone in Coligny Plaza approached Pockets Full of Sunshine, it was with a creative idea to give back to the local community he loves; both benefitting the 'Rays', the adults with special needs served by PFS and helping him close down for the season. Pete suggested that the Rays host an ice cream social at his store, they could help scoop and serve and all the ice cream would be free with donations benefiting PFS. Once the ice cream was gone, Pete would close his shop for the season.
Pockets, whose mission is to provide inclusive opportunities for adults with special needs to connect with one another and their community, jumped at the chance to participate in this win/win. They would be helping to make good use of ice cream that may otherwise go to waste and most importantly, it would provide a meaningful social activity for the Rays.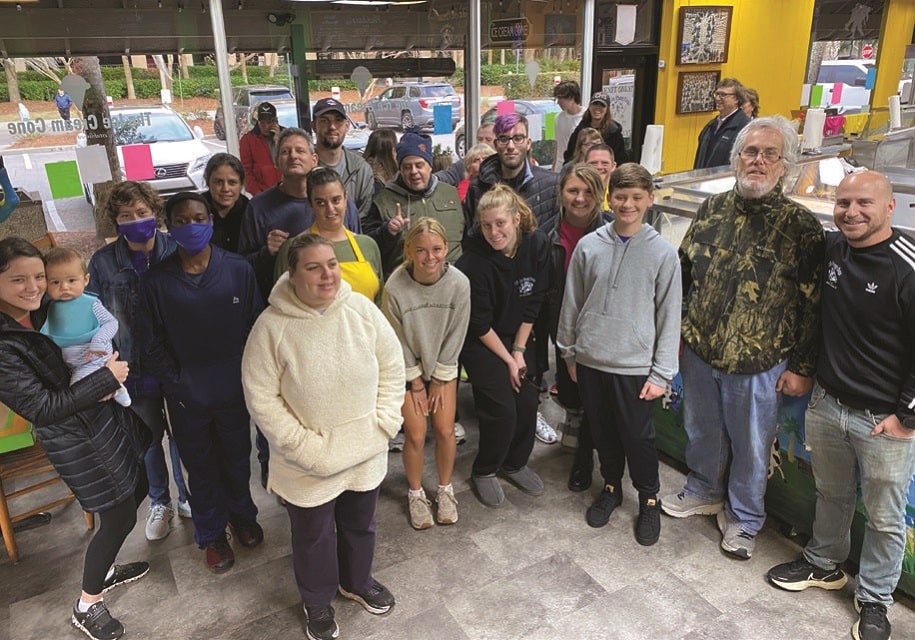 The day was a huge success; the Rays scooping ice cream with purpose and pride, a special shop winding down seamlessly for the season and friends of all ages and abilities enjoying an ice cream cone and one another.
That was three years ago, since then the Ice Cream Social has become a fun annual tradition for Pockets Full of Sunshine to kick off the new year! Jan. 3rd, 2022 was no exception and with a delightful twist, the young staff of The ice cream cone surprised PFS by generously donating a portion of their tip money they had collected all year to give back. And as with everything Pockets does, this too becomes a real world learning opportunity, as the Rays will now count, sort and wrap the heavy bucket of coins for an educational activity.
And to think it all began with a simple idea that has grown and given back in so many truly sweet ways.