What is a Casita and Why You Want One?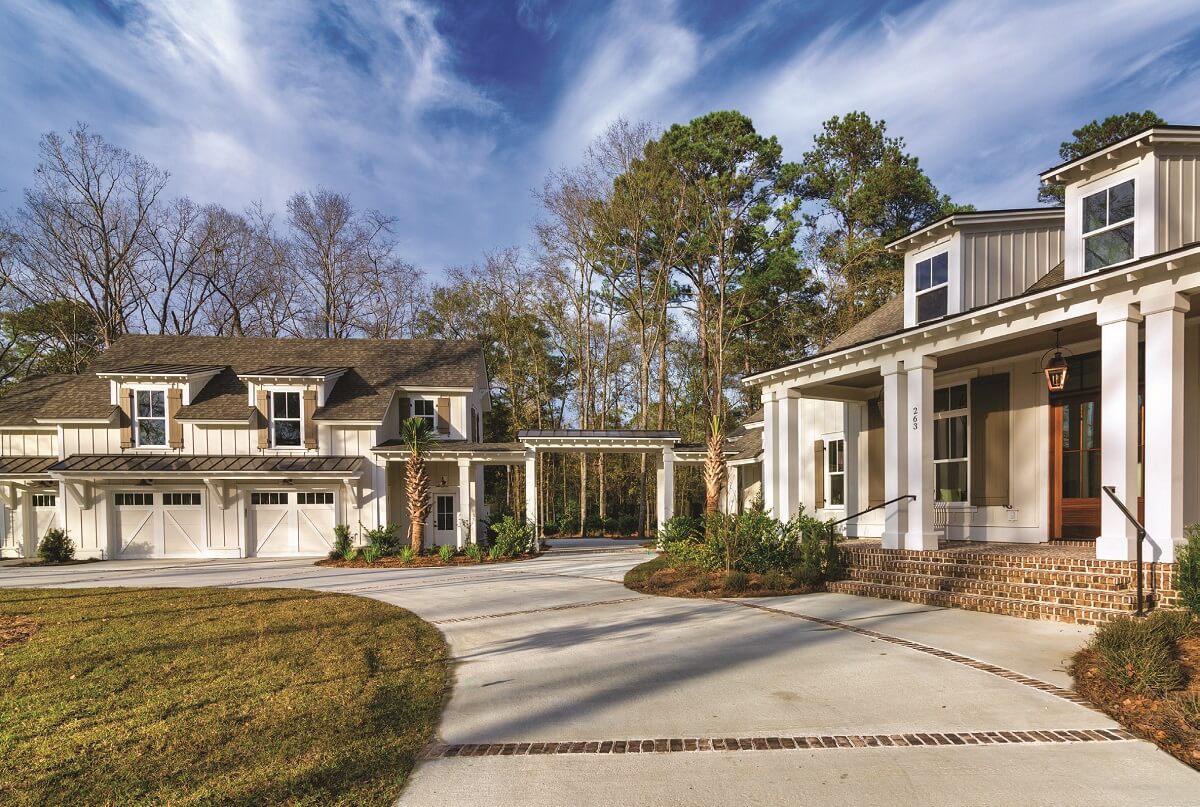 The classic American farmhouse is a simple style of home design that originated to serve the needs of American farmers and their families. It combines practical elements, like a basic floor plan and wide porches to collect breezes, with rustic materials like wood floors, wrought iron and hand-hewn beams. Within the past ten years, this style has been re-envisioned with a modern slant that is more than just practical–it's chic and full of character.
Unlike some other styles, the modern farmhouse can be found in communities across the U.S., with regional variations. But the key to accomplishing this style still lies in the materials. Board and batten, shiplap, wide planked floors, brick, stone and a mix of metals are the elements.
Light creams, white, caramel, grays and navy are the colors. The style is classic, yet casual with a free-flowing floor plan, lots of light, and bright spaces. The modern twist on the classic farmhouse introduces sleek, clean lines of contemporary design while retaining the warmth and simplicity of country living.
So is it even possible to improve on a style that sounds so…comfortable? That depends on how you use your house and who intends to live there. As multi-generational living gains popularity in American homes, many builders and architects are adding a "Casita" to the property. Casita simply means "little house," but it can have a huge impact on lifestyle. A casita typically consists of one main room with a kitchenette and a bathroom, and it is detached from the "Big" house with a separate entrance. This makes it ideal for an aging parent, a college graduate or out of town guests, but casitas are becoming popular for other purposes too. Homeowners often use their casitas for vastly different purposes such as offices, media rooms, music rooms, art and hobby studios or quiet retreats for meditation.
A screened lanai connects the casita guest house to the "big" house via an enclosed pool court yard surrounded by ample outdoor screened-in living and entertainment spaces. A covered breezeway links the main house to the 2 1/2 car garage and carriage house above.
When ACH Custom Home created their Berkeley Hall model home, The Casa Blanca, they had a modern farmhouse with a casita in mind. Situated on an extra wide wooded lot, this acre estate features three separate buildings comprised of a main house, a carriage house and a casita intended as a pool/guest house. The architectural styling of this "New American" farmhouse features a cream board and batten exterior siding with white vinyl country-casual window designs, accented by caramel colored barn-style shutters that blend perfectly with the roof shingle color selection.
Beyond the casita stands a golfer's dream of twin elevated chipping and putting greens. This connects to the outdoor fire pit in the remote wooded environment of the property.
The concept ideally creates an estate that feels like a farmhouse, but has different functioning spaces for work, privacy and congregating. And since a casita can function as a flex space, it can change with your family's growth and needs.
PROVIDED BY ACH CUSTOM HOMES