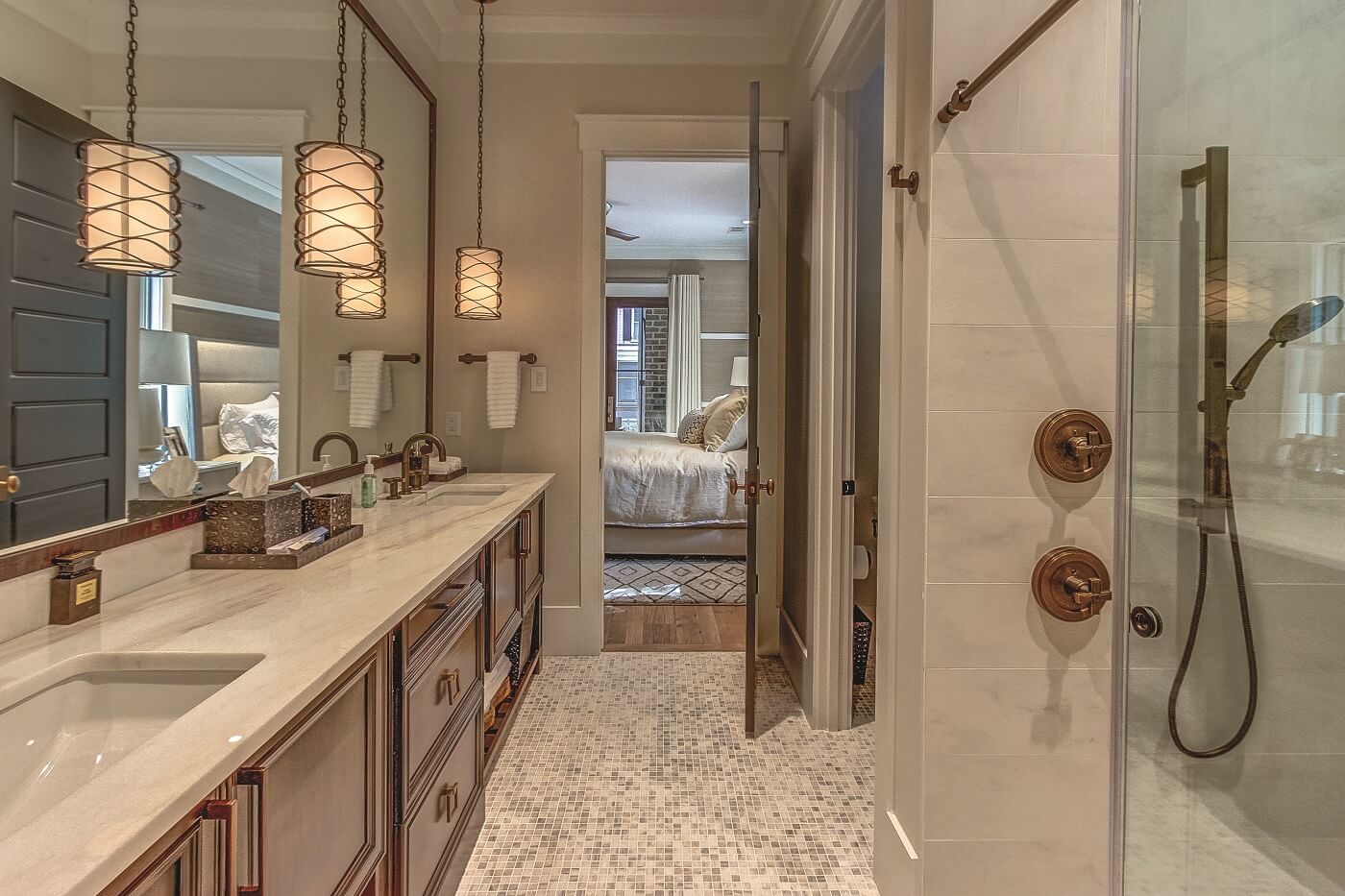 Shining Star
BATHROOMS ARE GETTING LARGER AND MORE DESIGN NOTEWORTHY. TAKE A LOOK AT A FEW THAT CAUGHT OUR ATTENTION.
As we see bathrooms continue to expand, it's obvious that their purpose is no longer just for hygiene. The modern bathroom is as much a place to relax, get comfortable and enjoy downtime as it is to brush your teeth. As this room becomes more useful, it also becomes more beautiful. Homeowners are payng closer attention to fine details like lighting, tile, materials and finishes in order to truly make their bathrooms a luxurious retreat. Twenty years ago people rarely wanted to "show off the bathroom," but these days, it is often the star of the home.
Take a look at a few bathrooms that we think have star power and the design trends that make them shine.
CleanandRefined Justlikethespaswelove, a bathroom with clean lines and zero clutter provides a peaceful sensory experience. But refined doesn't mean cold and clinical. Warm neutrals with a pop of bold color and a mix of natural textures and objects will do the trick.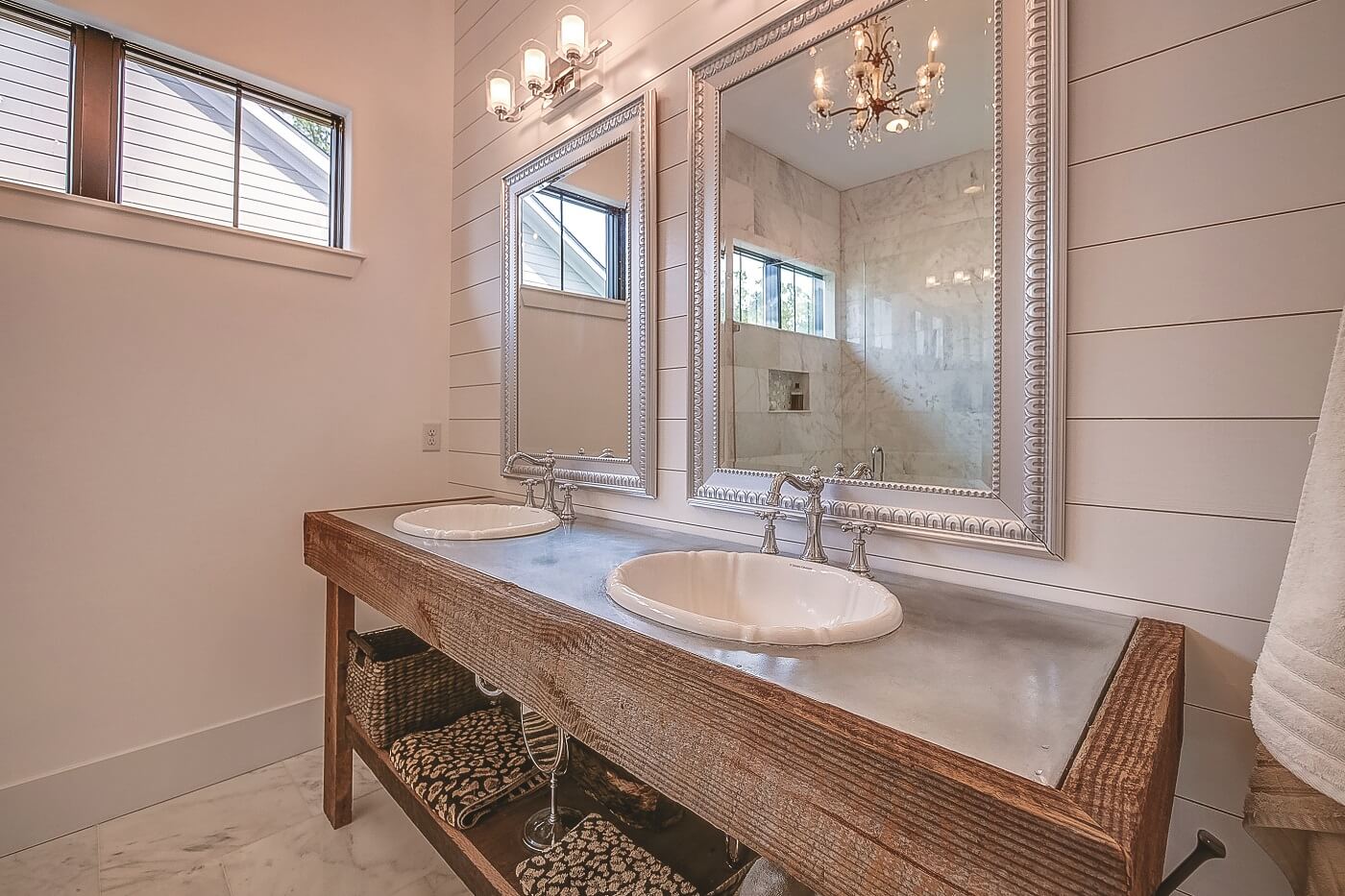 Texture&Pattern Have fun with bathroom tile to create layers of texture. Herringbone patterns in stone are huge in 2019 and are the latest twist on subway tile.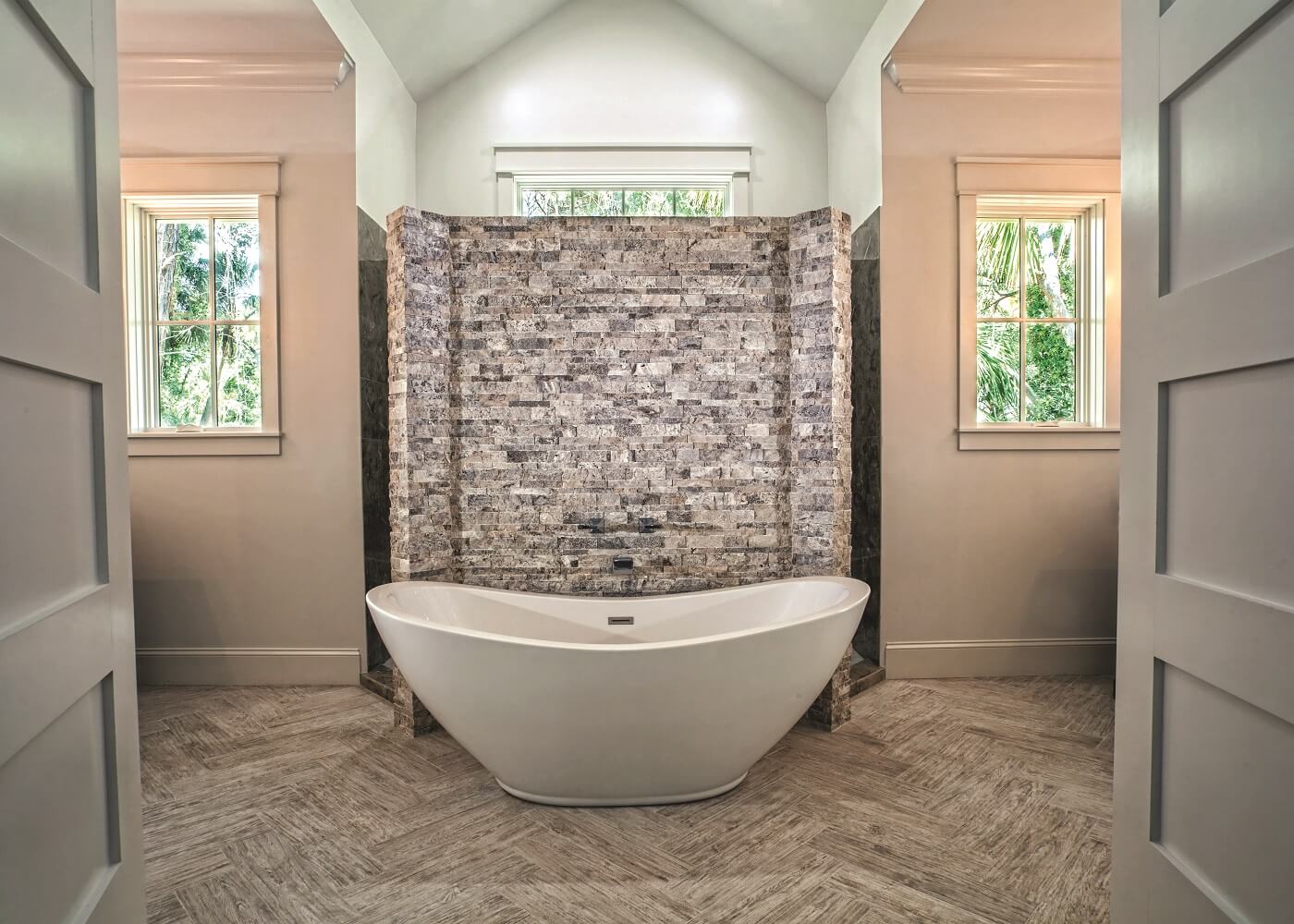 Wood forWarmth Woodprovidesawarm, neutral backdrop for a look that's sleek, and modern. Although it is not traditionally popular for a wet room, more and more homeowners are starting to use this material for vanities and accent walls.
Thetubstays The freestanding tub isn't going anywhere soon because if you enjoy taking a bath, it is a must-have to complete your spa-like atmosphere. Homeowners are moving their tubs to new locations– either situated directly inside a large shower or off on its own away from daily traffic. Placing the tub in its own zen-like area, possibly with a view, makes bathing a significant event.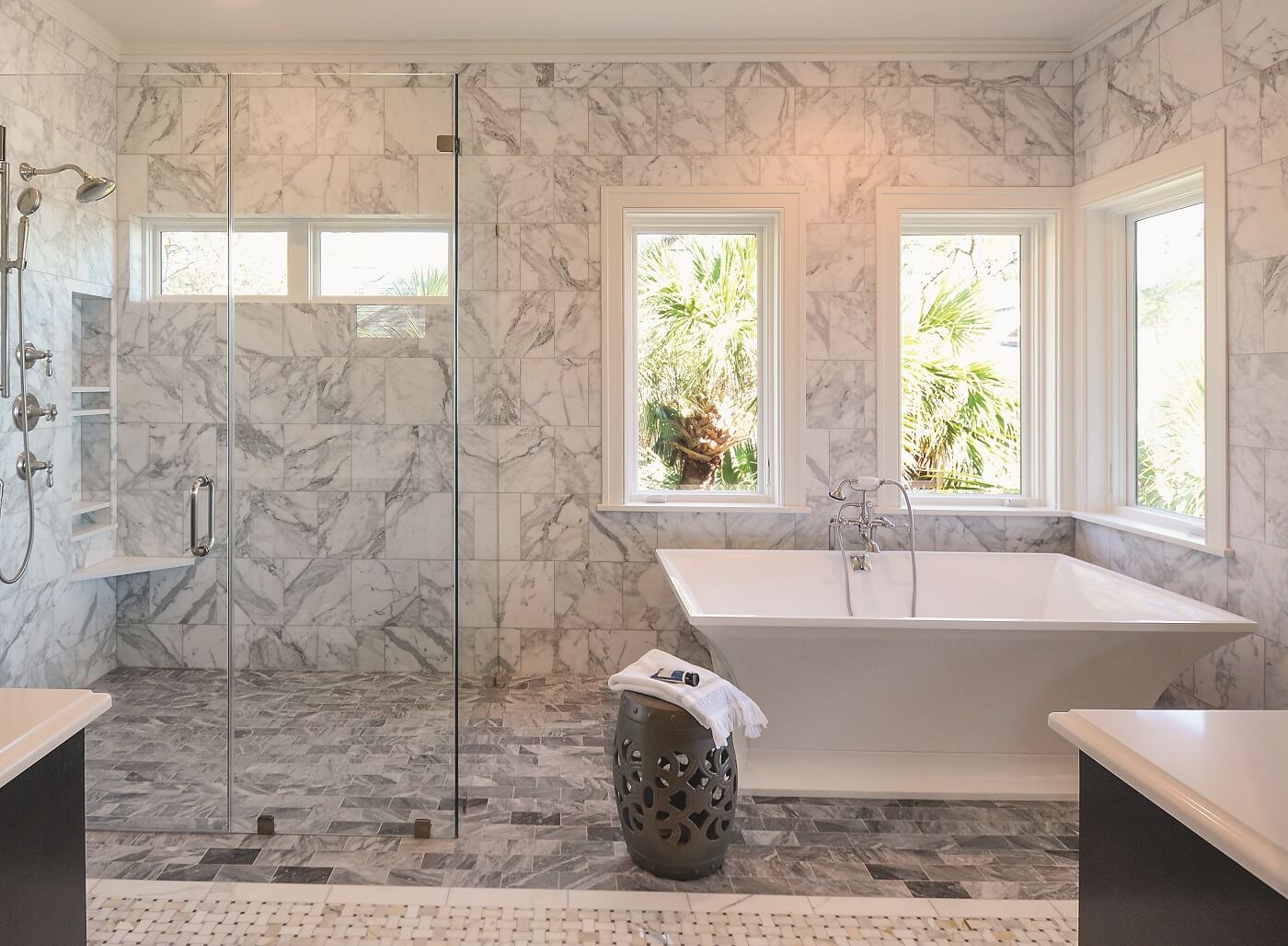 Easily Accessible With baby boomers accounting for the largest share of home owners ready to renovate the master bath, many are incorporating aging in place accessibility. This means large showers with a zero threshold entry and easy to use controls. But the look is stylish and sleek for the rest of us too.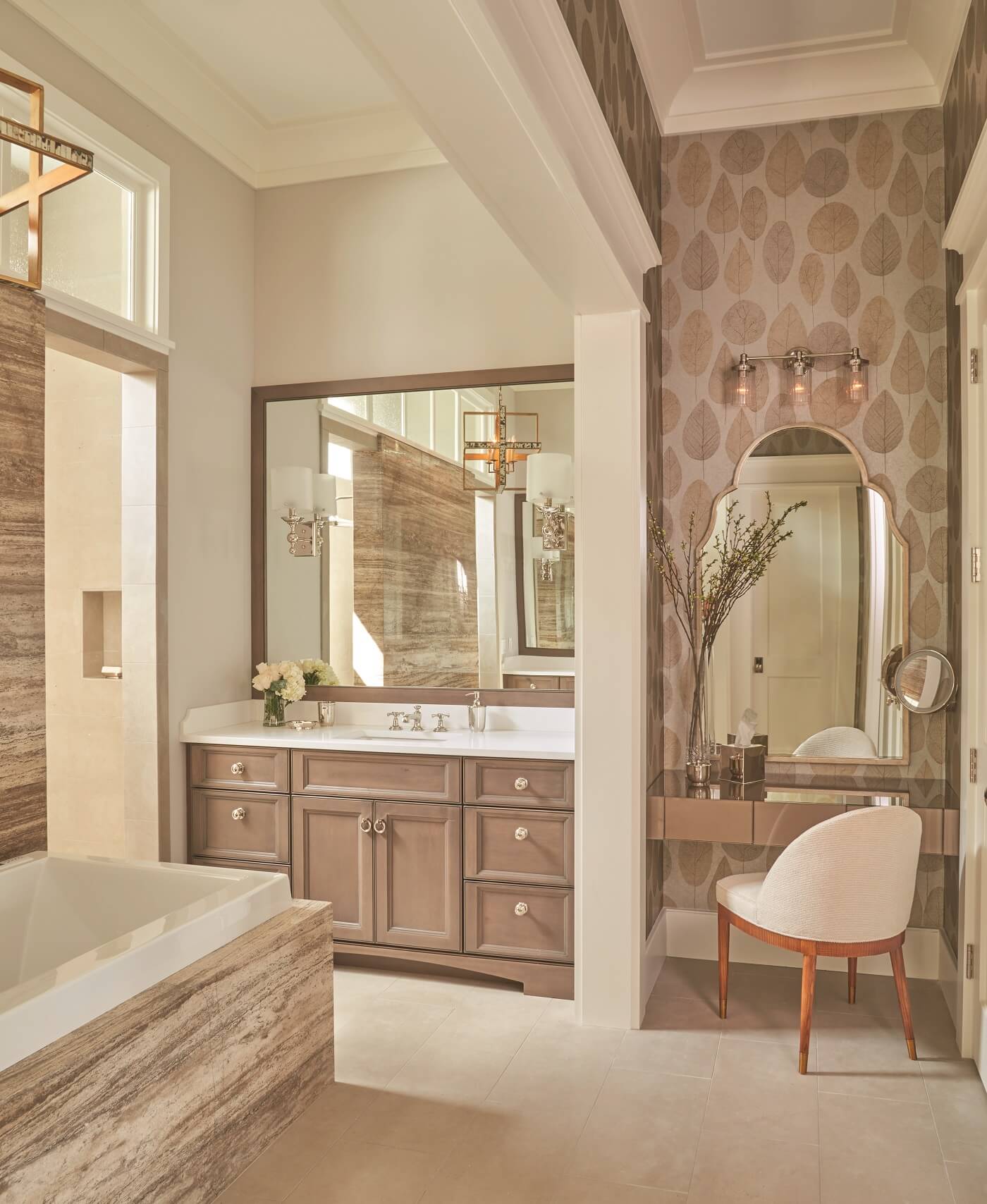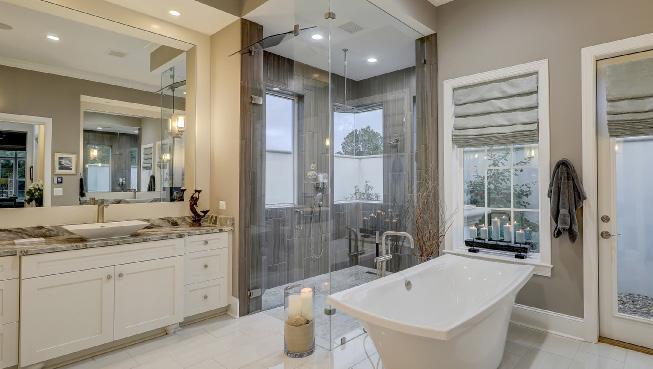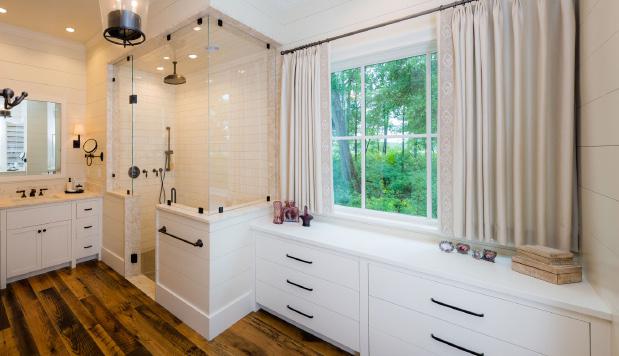 THE FINE DETAILS
Explore using different materials, finishes and patterns that give your bath a wow factor. Install cabinets that are designed to mimic pieces of furniture–reclaimed pieces are especially popular right now. Add a towel warmer to give your bath a spa-like atmosphere. Have fun with knobs and pulls, which can be both functional and interesting. If you thought wallpaper was a thing of the past, think again. Wallcoverings are making a comeback in creative patterns and colors.