There's More to Curb Appeal than Meets the Eye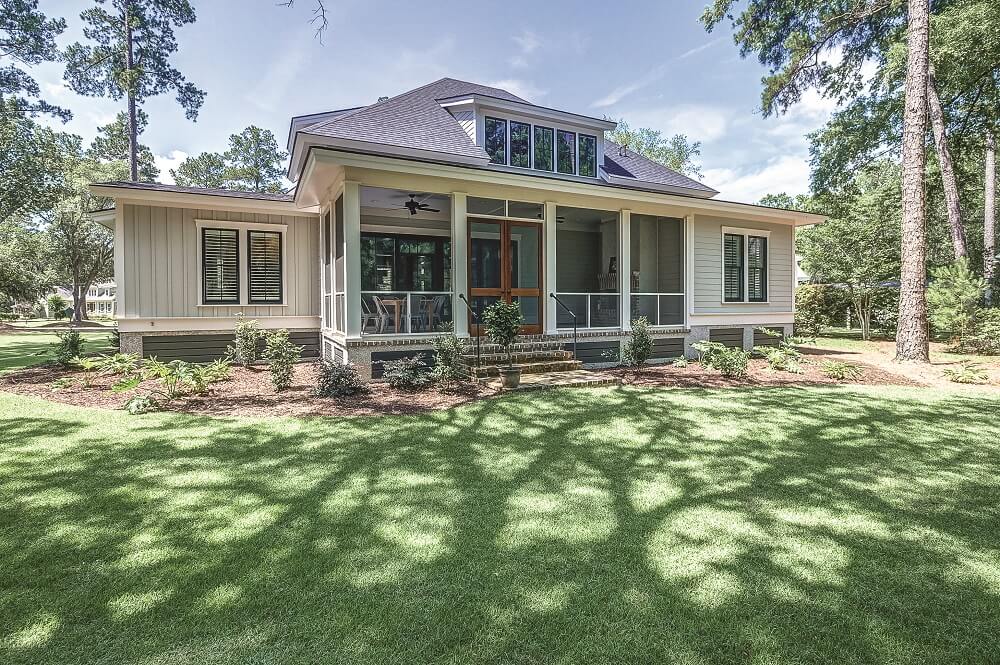 You're probably familiar with the term "curb appeal." According to leading dictionaries, it's a fairly straightforward concept.
Webster definition: the attractiveness of a property for sale and its surroundings when viewed from the street.
But curb appeal can be a little more complicated than the definition suggests, especially when you're in the midst of planning and building a new home. What location, home site orientation and design features will optimize the home's value? "There are several scenarios and strategies to consider," says Ron Boshaw, president and owner of Boshaw Residential.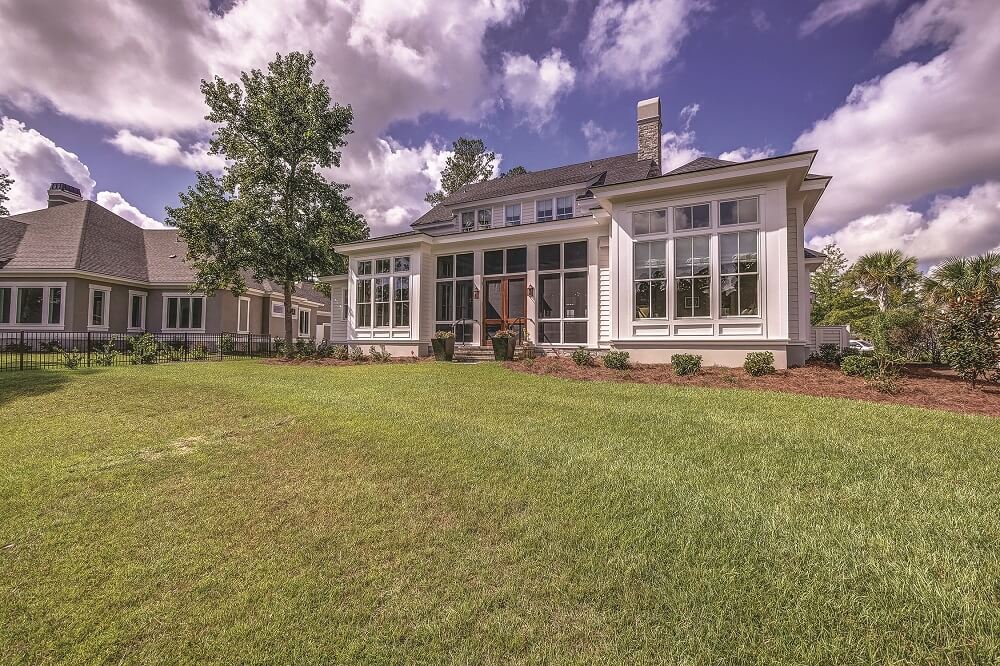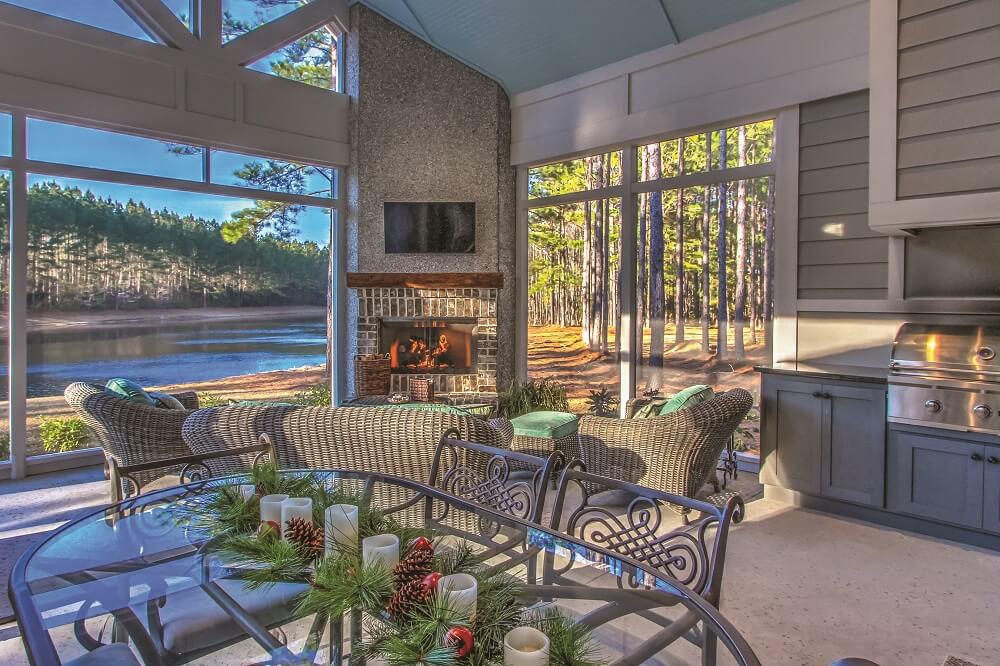 Defining a home's curb appeal relies on many factors such as location and viewing angles. A home on a golf course or the water (BELOW) requires two elevations with curb appeal. Custom landscaping and hardscape may also factor into the plan.
For instance, regarding location, a home's surrounding community can contribute significantly to the character of a residence and its respective design. Whether it's a historical neighborhood with smaller parcels of land or a private homestead community offering more spacious lots, first impressions of a home can, for better or worse, be biased by its address.
Home site context can also influence appeal. The position of the home on the property can allow prevailing breezes, sunrise and sunset views plus proximity to trees and other wildlife. "For us the orientation of many of the new homes we build is dictated by water views and preferred western or eastern exposures," notes Boshaw. "If you're aiming for curb appeal in the Lowcountry, it doesn't get much better than surrounding your decks and porches with water or aligning your home views with pastel evening skies," he adds.
Boshaw also encourages home owners to think about other game changers. "Will the home be on a corner lot so that when designing we need to think of the possibility of two appealing curb views?" A unique home positioned on a peninsula lot could call for three exceptional elevations. What if the home can be viewed while navigating a golf course? "Many golf carts paths have curbs too, so it's critical to keep the view from the links in mind too," Boshaw reminds us.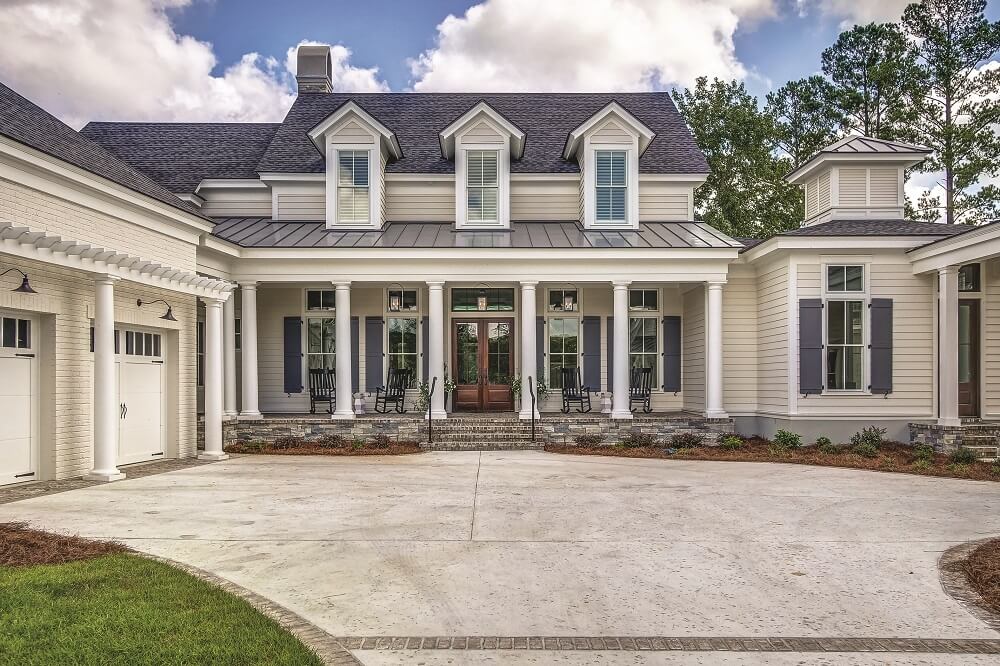 While location and orientation play significant roles in ensuring curb appeal, the use of materials on the exterior, home exterior color choice and custom landscaping and hardscaping can inspire passers-by to look twice. "Even more important is the thoughtful blending of these details," advised Boshaw. "Shingle shake siding complements a traditional metal roof while seamless two-story windows are a good match for a more contemporary residence."
Above all, when determining the game plan for a new home, Boshaw urges owners to find the right team, including builder, architect, landscaper and other experts who understand your vision and the environment you've chosen for your new address. "They should all work hand in hand to deliver the results you expect."
"One last thing," Boshaw says. "True curb appeal is more than a surface attraction. The most alluring homes begin with an admiration of the exterior details that leads to stepping inside and falling in love," he adds. Interior selections including lighting, flooring, kitchen and bath surfaces, home appliances and color palette can shape lifestyle and memories. "These are the rewards of genuine curb appeal."
Boshaw believes so firmly in extending curb appeal throughout new homes that his full-time staff includes an interior design coordinator who guides clients through the selection process, ensuring they have access to the lowcountry's best resources and the 24/7 support that will keep them on schedule and confident that their dream home is about to become reality.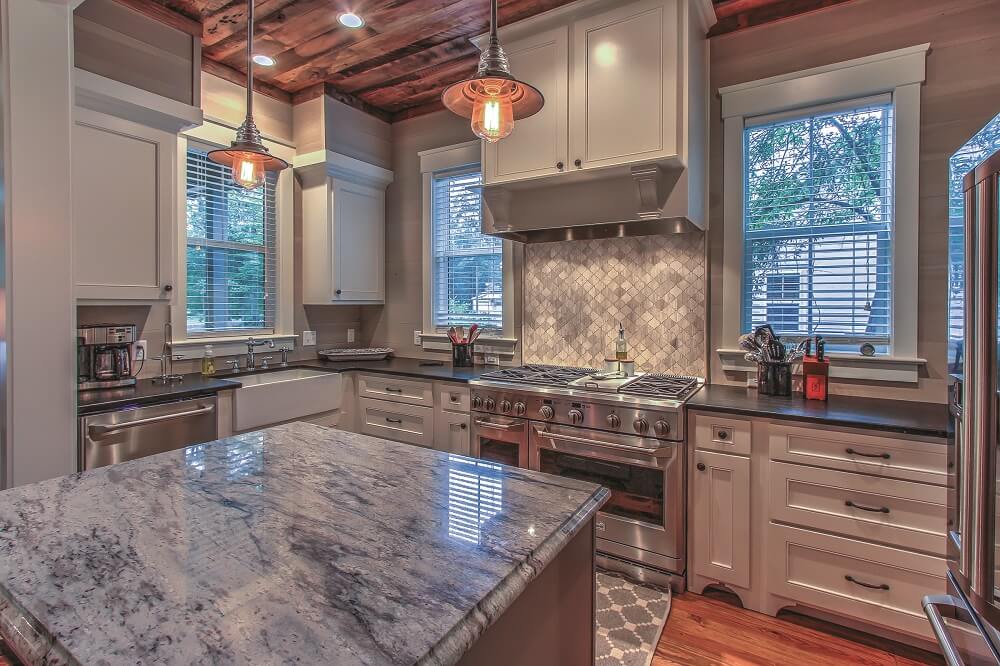 Curb appeal begins on the outside, but Ron Boshaw believes it is important for indoor features to continue to draw visitors into a home.