CAREFUL PLANNING WITH AN EXPERIENCED PROFESSIONAL CAN ADD VALUE–AND FUN–TO YOUR PROPERTY.
Are you looking to improve your existing dock by replacing it with a better one, or have you just bought your waterfront dream lot? One of the first things that people do after buying a lot on the water is to apply for a dock permit because it instantly increases the value of the property.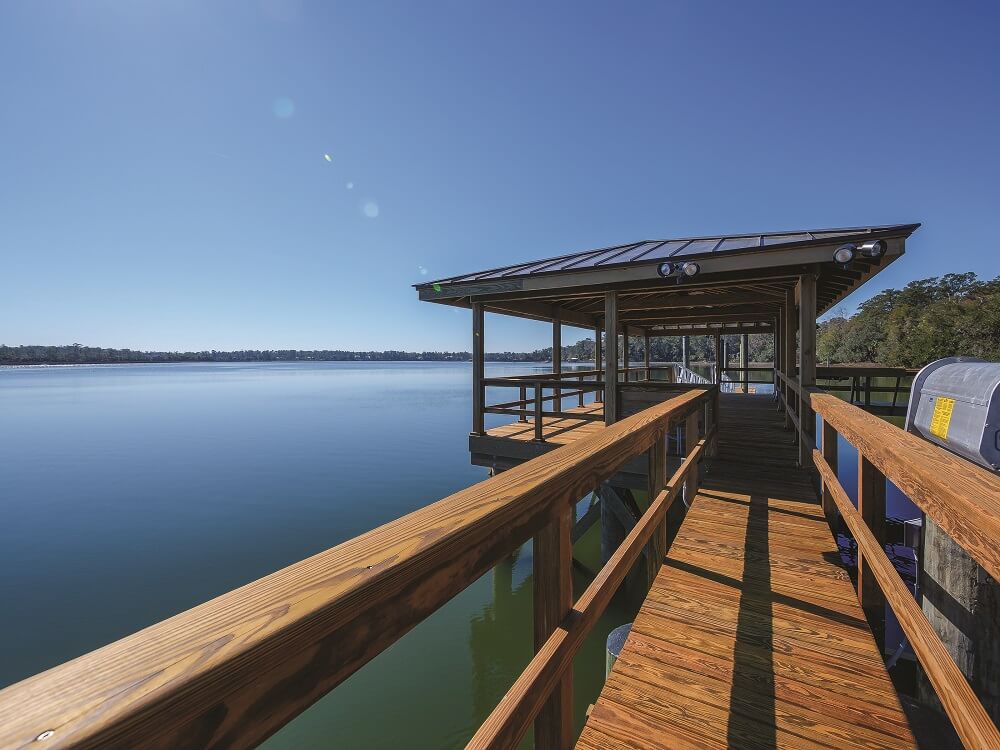 "Sometimes the initial request isn't adequate in terms of the length of the dock," said Scott Bunton of Steadfast Marine. "Recently, we were asked to build a dock and the permit [obtained by the homeowner] was for 200 feet. When we got to the job site, we discovered the dock needed to be 250 feet to account for the low tide. This required going back through the permitting process and requesting an amendment."
Along with the permitting process, there are some other things you need to consider as you begin thinking about building a dock.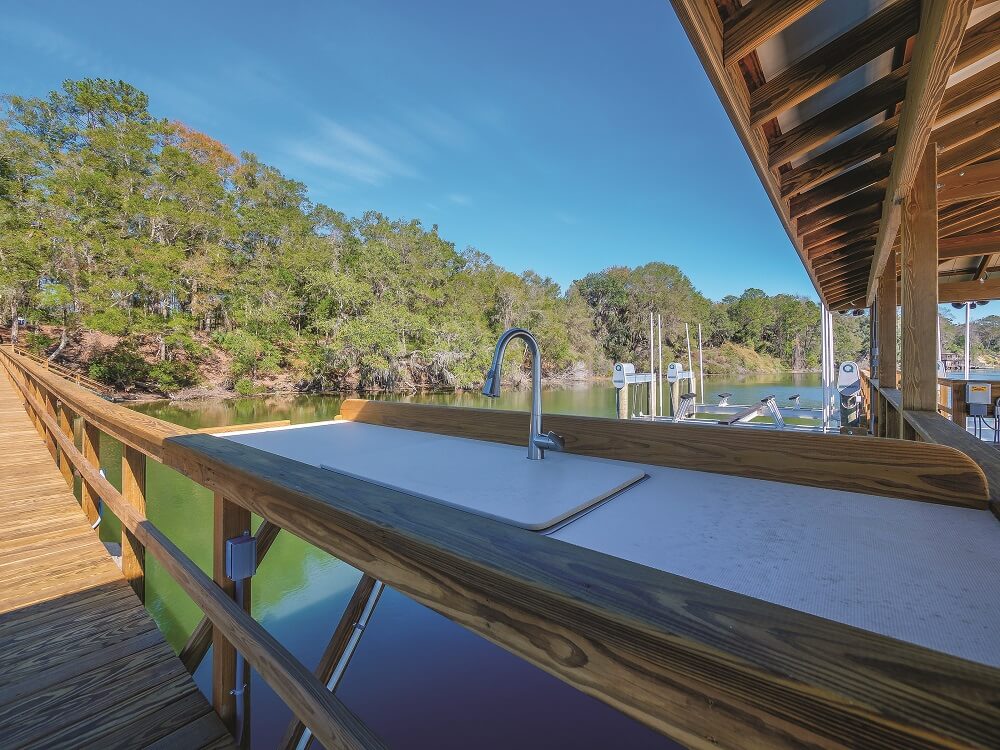 Are you seeking a multi-purpose dock? Or maybe one with multiple levels? Will you have built-in seating? Boat lifts? Do you plan to fish from your dock or just load your boat? Will the kids be jumping off the dock? This will affect how the dock will be built. Do you need or want something to provide shade or a place to entertain guests?
Answering these questions will help you get a clear picture of what you expect from your dock before you dive into the process of building. "Take your plans for using the dock into consideration before construction begins, and talk to a professional," says Bunton. An expert installer can help you determine what is possible for your property and guide you along the way.
Once you have a clear idea of what kind of dock you want, the next step is to choose the best place to install the dock. If it will be built in shallow water, you'll have different things to consider than if in deep water. The amount of sunlight your property receives can also affect your design plans. If you'll likely spend a lot of barefoot time on a dock that is in full sunlight, you'll want to consider using light-colored building materials to lessen the chance of burning toes.
If you will be using the dock at night, there are many lighting and border options to enhance your design. Lining your dock with some pillars that light up at night will add a romantic flair. Lining up your pillars correctly and directing your dock at the right angle can really enhance a neverending look.
Ultimately, your favorite boat dock plans will be the ones that cover all your wants and needs. So take some time to determine what those are. Once you've pinned those down, your options are virtually endless. "Whether you keep it simple or go extravagant, you can have the boat dock of your dreams and we are here to help you along the way," says Scott Bunton.