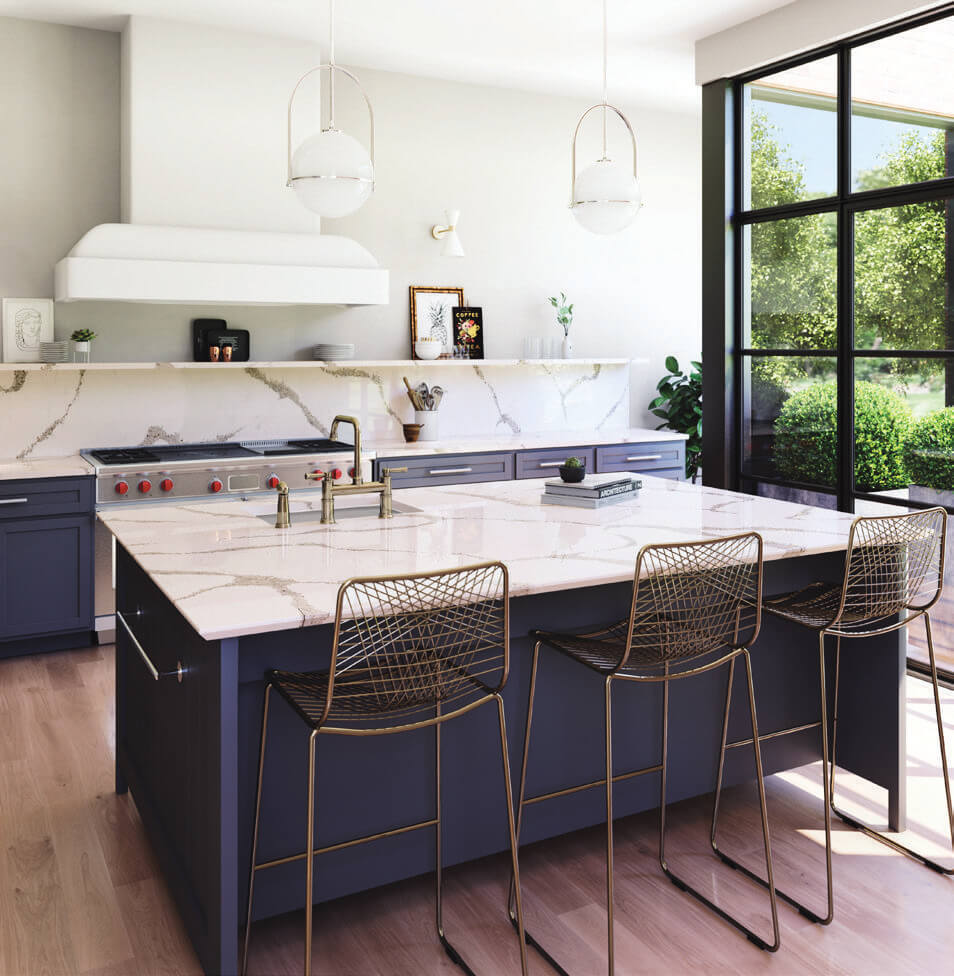 Discover 20 new designs for your next project
To celebrate its 20th anniversary, Cambria has created 20 groundbreaking new designs for your kitchen, bath, and beyond.
Family-owned Cambria is the leading producer of American-made natural quartz surfaces that combine unmatched durability with versatile style and elegance to enhance any room in the home. Because Cambria is completely nonabsorbent, spills never become stains, food bacteria and germs are never absorbed, and cleanup is simple with a soft cloth, warm water, and mild soap, if desired. Being nonabsorbent also means Cambria never needs any maintenance like sealing or polishing. And every Cambria surface is backed by a transferable FullLifetime Warranty to offer peace of mind for life. To see all 20 new designs, visit:
CambriaUSA.com/LowCountryHome.
QUEENSBURY
Queensbury adds elegant movement that stands out against both large neutral expanses and large swatches of bold color. Sparkling white crystal adds an alluring final touch.

COLTON
With classic marbling, Colton adds timeless elegance to sleek, modern spaces.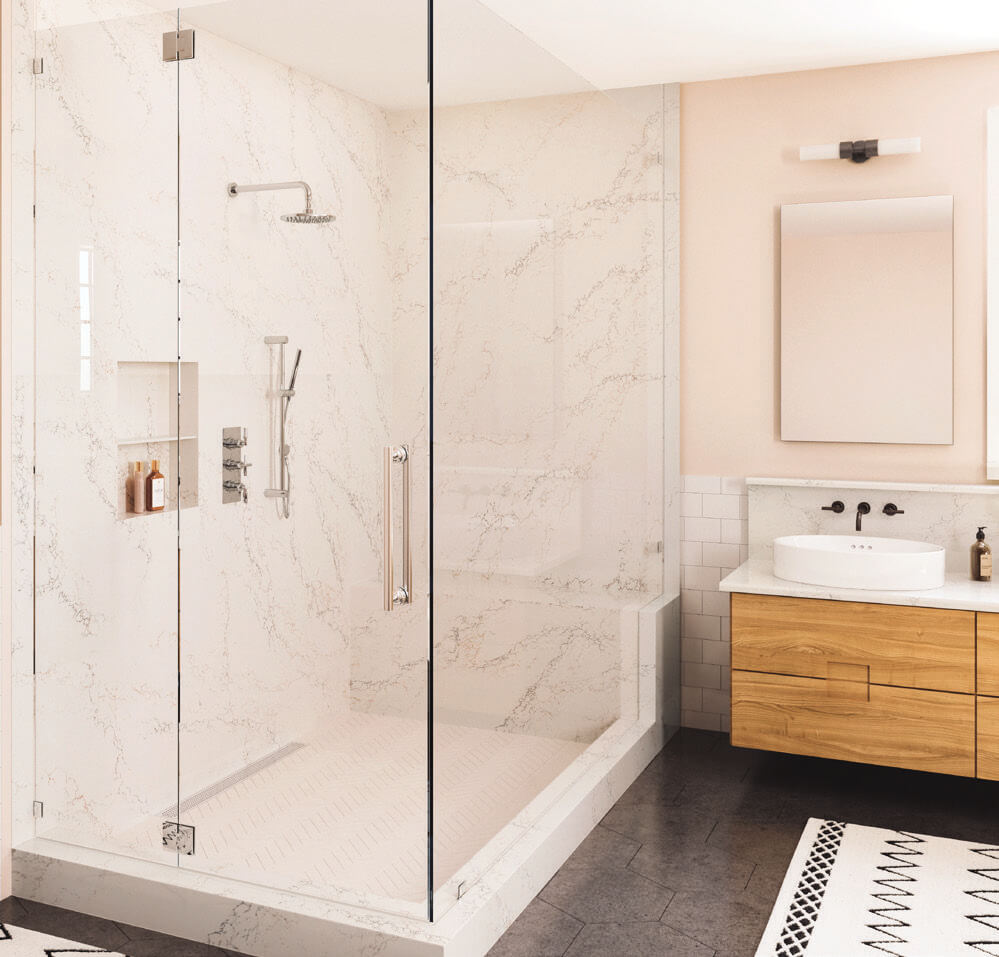 BUXTON
Bold yet never overbearing, Buxton depicts an industrial, grainy concrete foundation intermixed with gray and cream daubs and a constellation of white speckles.