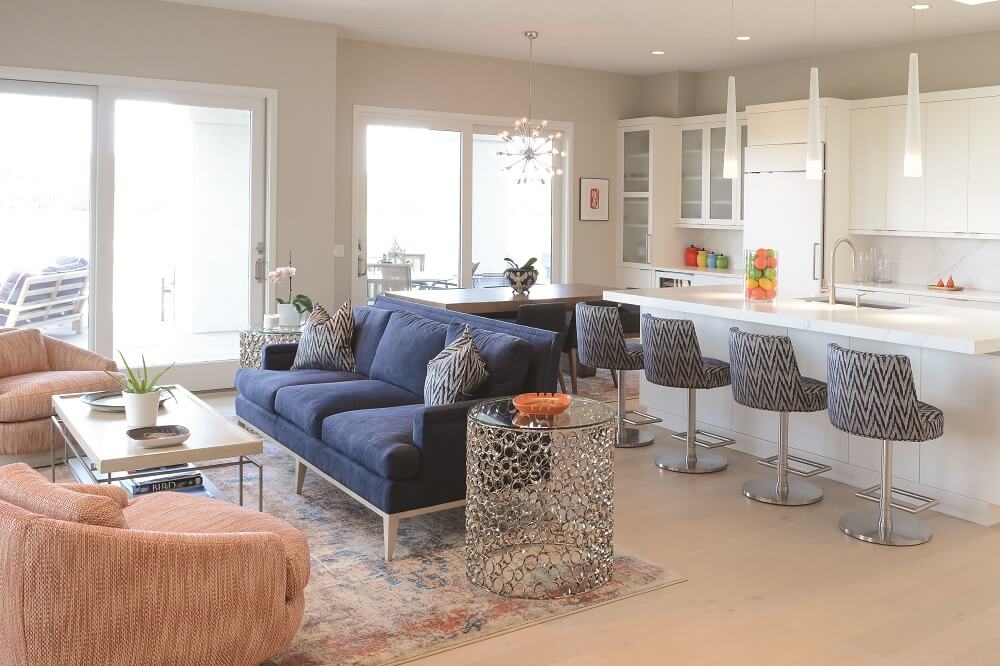 WHETHER YOU ARE SELLING YOUR HOME OR PLAN TO STAY PUT, AN INTERIOR DESIGNER KNOWS THE TRICKS TO HELP MAKE YOUR HOME MORE DESIRABLE.
If you want to be successful, surround yourself with smart people. This adage holds true especially when constructing, renovating, buying or selling a home. How can the project be managed to maximize curb appeal and aesthetic design while still being cost effective and within budget? Hire an interior designer.
This advice may seem counter-intuitive because of adding yet another expense. However, in the long run, hiring an interior designer will not only give you an advocate working for your best interests, it will help to keep you on budget and save you money. If you want that "wow" factor, hire a pro.
For example, when selling your home, an interior designer with a trained eye can elevate your property's appeal to rise above the competition. Proper staging and design will enhance the value of your home and help to sell it more quickly, making you more money in a shorter time. A designer is trained to be objective while we may think our home is perfect just the way it is. Critical thinking versus emotional attachments to our stuff will win hands down in selling your property.
No matter what your project, experienced designers can help you create a budget-friendly plan to enhance the design and efficiency of your home and avoid costly mistakes. With new construction and renovation projects, they are an important part of the process. Trained to use their experience and expertise, they work with your architect and contractors to avoid costly mistakes in your overall plan, particularly with lighting and spatial design elements. Lighting, as a design element, can have a huge impact on the ambiance, beauty, and overall design of your home.
Interior designers also have tremendous resources and connections. They know where to go for products that may not be available to the general public, and they know how to get discounts and deals. Through their networking and past experience they can connect clients to reputable contractors, plumbers, electricians, masons and painters, saving their clients headaches and money.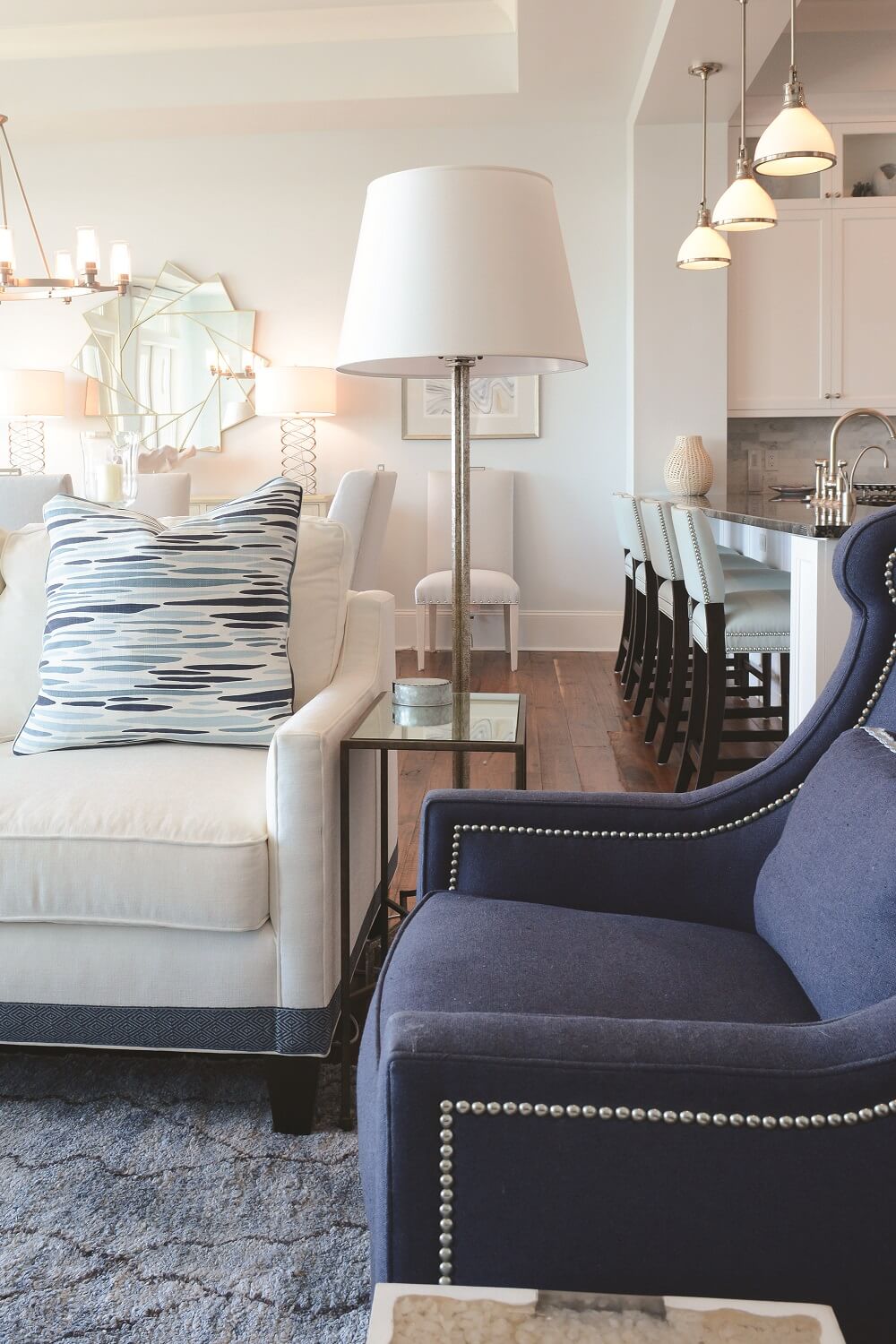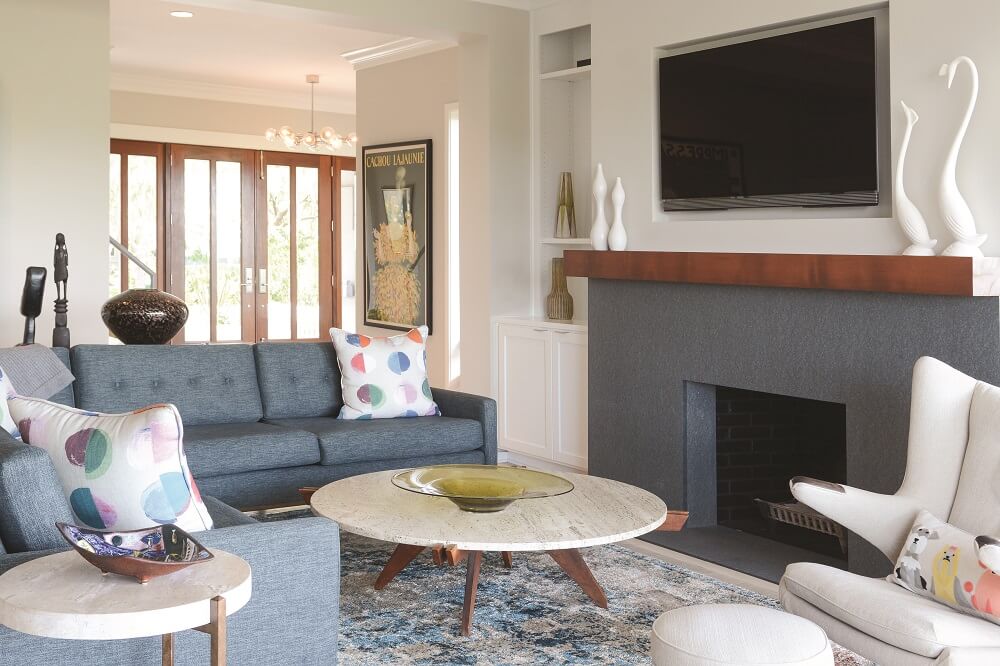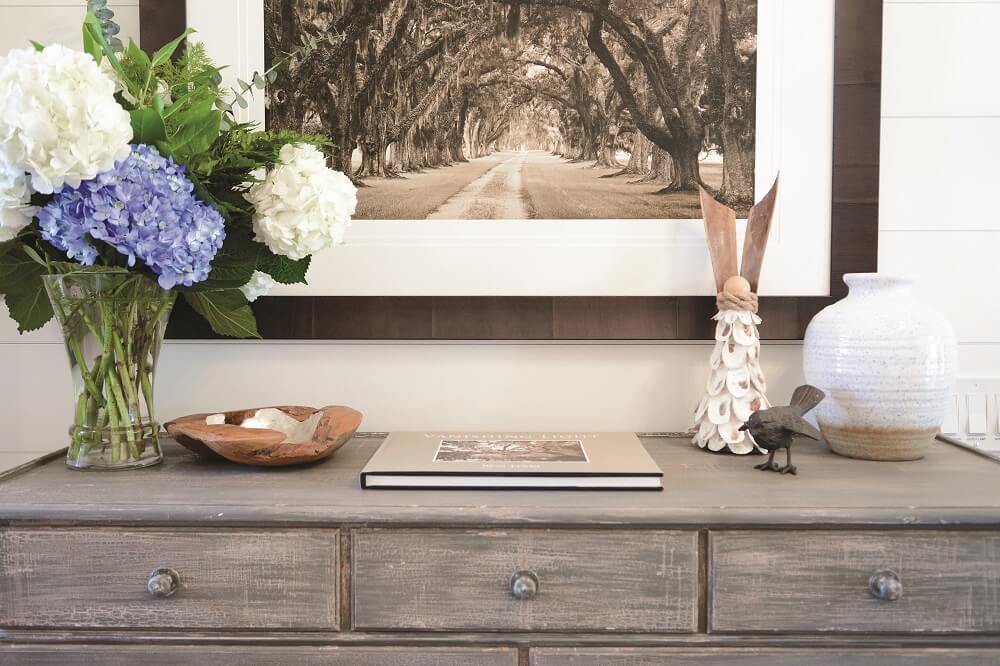 Designers also do the work for you. They know products, brands, styles and trends so you don't have to spend your precious time doing research, and even more important, they know trustworthy vendors.
So if it's a decision between a DIY project or hiring a designer, remember to consider:
• their expertise in using spatial design, lighting and the right color palette
• their experience, objectivity and honest advice
• their industry contacts for discounts and reputable vendors
• the importance of having a budget and a plan of action
• their problem-solving skills and ability to anticipate obstacles and deal with difficulties.
With a designer on board you can work smarter, not harder, to get the best outcome for your project and your budget.
PHOTOS PROVIDED BY KELLY CARON DESIGNS