Find The Hard To Find Fathers Day Gift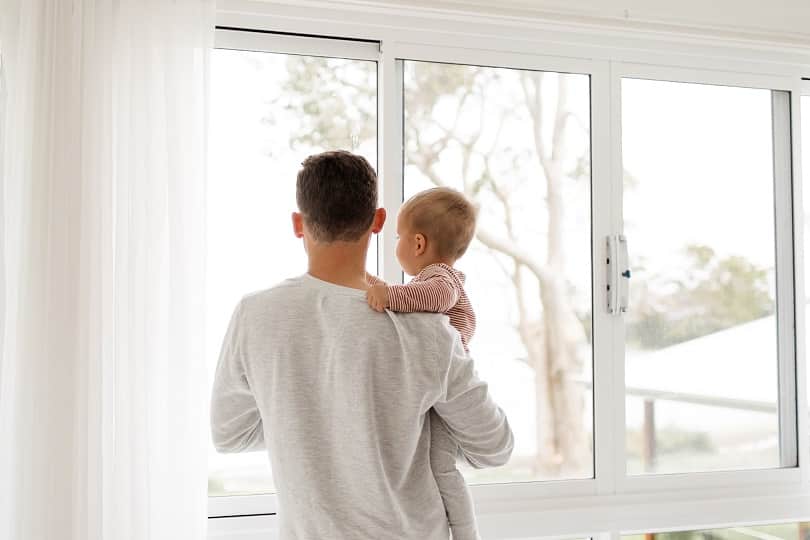 Even though Fathers Day happens once a year it can still feel like a last minute race to buy the perfect gift that he will love and actually use.  If you have experienced the dread of going to the store to find a last minute gift that sat in his home office and gathered dust, we understand the struggle. So instead, we figured we would help you out by listing the top 10 gift items he will appreciate AND actually use.
The best part for all of our fellow last minute shoppers out there is that all of these products are sold on Amazon. If you have an Amazon Prime account you are guaranteed to expect your gifts to be there in no time!
FOR THE HANDYMAN
1. Digital Tape Measure
For the handyman in your life, who has a busy summer ahead of him full of home projects. This easy-to-read tape measure is a must-have in his tool kit. This digital device is also the best way to guarantee that his measurements are as accurate as possible. This is guaranteed to not sit around the home collecting dust.
2. Magnetic Wristband
There is nothing more handy than wearing a magnetic wristband. This is the perfect gift where he can have all of his screws, nails, bolts, washers and drill bits in arm's reach. Literally.
FOR THE GOLFER
3. Quick-Dry Golf Polo Shirt
This isn't just another polo. This top rated option is made with moisture-wicking fabric and UPF sun protection to keep him from sweating or burning on the golf course. Whether he plays good or bad, he will enjoy wearing this polo.
FOR THE GRILLER
4. Stainless Steel BBQ Grill Tool Set
This best-selling barbecue tool set will be his #1 companion all summer long. Stored in a protective case, this set comes with a stainless steel spatula, fork, tongs, basting brush, grill brush, salt and pepper shakers, eight corn holders and four skewers so he has all he needs this summer.
FOR THE ONE IN THE SUN
5. Hopsulator Stainless Steel Can Cooler
There are not too many guys that like their beer or drinks lukewarm. Once he slides his 12- ounce can of choice — soda and seltzer work too! — he can enjoy an ice-cold drink no matter how hot it gets.
FOR THE CHILL GUY
6. Cooling Pint Beer Glasses (Set of 2)
With this freezable beer glass, he'll have a summer full of cold ones (that are actually cold). Just remind him to stick it in the freezer at least two hours before he wants to crack open a beer (or any other drink) for optimal chill.
FOR THE ORGANIZER
7. Phone Docking Station
If organization is one of his love languages, he is sure to love and use this phone docking station that serves as a one-stop place to put all his belongings. His phone, watch, glasses and other miscellaneous items can be charged or stored neatly in this docking station.
FOR THE ONE ON THE GO
8. Toiletry Bag Hanging Travel Organizer
Most men may not have too many items in their closet but when on the move they still need a place to put them. Help him stay more organized with this portable toiletry bag that's leakproof, water resistant, easy to travel with and has pockets and multiple compartments to organize everything he needs.
FOR THE CHEF
9. Breakfast Sandwich Maker
If he's a longtime fan of the McGriddle, then this sandwich maker will let him get the egg sandwich he loves without even leaving the house. The best part? It only takes five minutes and is super easy to clean.
FOR THE ONE WHO SAYS HE DOESN'T WANT ANYTHING
10. Safe Brass BBQ Grill Cleaner
A small but super handy gift for the dad who loves to grill. This tiny tool is actually safer for the grill than the standard wire brush and is also easier to store, dishwasher safe and works on porcelain- and teflon-coated grill grates.
"Hilton Head 360 Magazine is a participant in the Amazon Services LLC Associates Program, an affiliate advertising program and earns commission from sales made through affiliate links."