Eagle Nest Cam On Hilton Head Island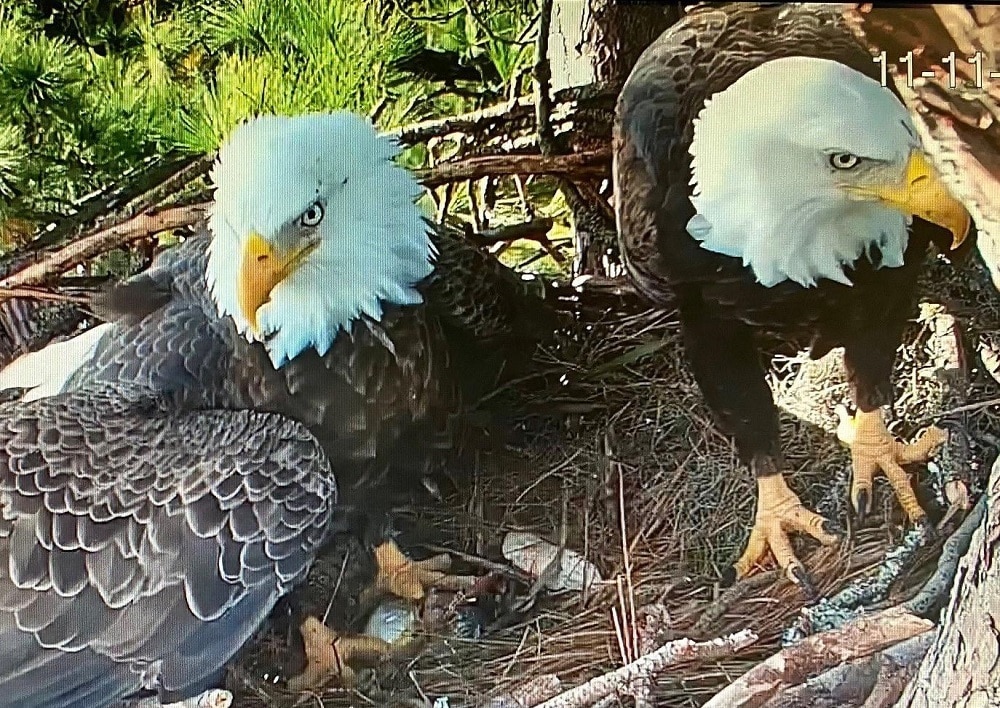 The Eagles Have Landed!
Check out Hilton Head Island's first and only live stream eagle camera – hhilandtrust.org/eagle-cam. The camera is a joint partnership between the Hilton Head Island Land Trust, Russell P. Patterson, P.A., and Hargray Communications. Be sure to participate in the Land Trust's Name the Eagles competition!
This nest is in an undisclosed location on private property on Hilton Head Island. The eagles have been nesting here for the past four years. In 2020, the eagles had a successful mating season with two eaglets fledging. If 2021 is another successful mating season, the eagles will lay their eggs in early to mid-December. Keep watching the webcam to see this eagle family grow!
Bald Eagle Facts:
The bald eagle, which aren't truly bald, is a bird of prey found in North America with about half of the bald eagle population living in Alaska.
The lifespan of an eagle is 20 years.
The eagle builds the largest nest of any North American bird and the largest tree nests ever recorded for any animal species, up to 13 feet deep, 8 ft wide and 1 ton in weight.
The typical wingspan is between 5 ft 11 in and 7 ft 7 in. They often return to the area where they were born.